I listen to music on my desktop machines and share the data with Last.fm. I also pay for the Last.fm subscriber service, as it allows me to find new and interesting music to listen to.
The amount of data that Last.fm have about music is truly astounding and you can do some pretty interesting things with the information if you know how.
Fortunately there are people out there who know how to make use of it!
Some of the things you can do with the data over on the Last.fm playground are pretty cool
Here's what I listened to in 2009 as a "universe":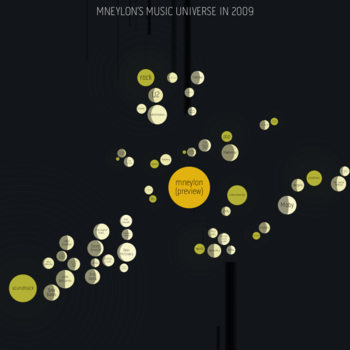 While this is a screenshot of an interactive artist and tag map: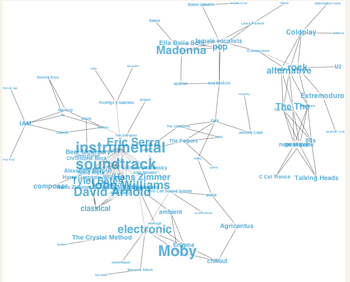 There's a load of mashups over on the last.fm site
Related Posts: