Over the past few months I've been making improvements to the house. When I first moved in the house was furnished and had both curtains and blinds on the windows. I got rid of most of the furniture pretty quickly as it was ugly and not to my liking at all. There's still a couple of bits left, but they're inoffensive wardrobes and my kitchen table (which I want to replace if I can find the right one).
The blinds and curtains, however, had been bugging me for ages. After some back and forth and some research I decided that putting in wooden shutters for the downstairs windows was the best option, while the windows upstairs would keep simple blinds, though obviously I'd replace the old ones.
Fun fact – wooden shutters have a long lead time. Longer than sofas! So while I ordered and paid the deposit on my shutters in late August they weren't installed until November. The wait, however, was totally worth it. I love them! They look great and they also solve a problem for me. They let light in, but also provide me with a good level of privacy. The downside to having a house that sits right on the corner at the entrance to a housing estate is that everyone ends up gawking in my windows whether they mean to or not.
Here's one of the windows with the lovely new wooden shutters seen from the inside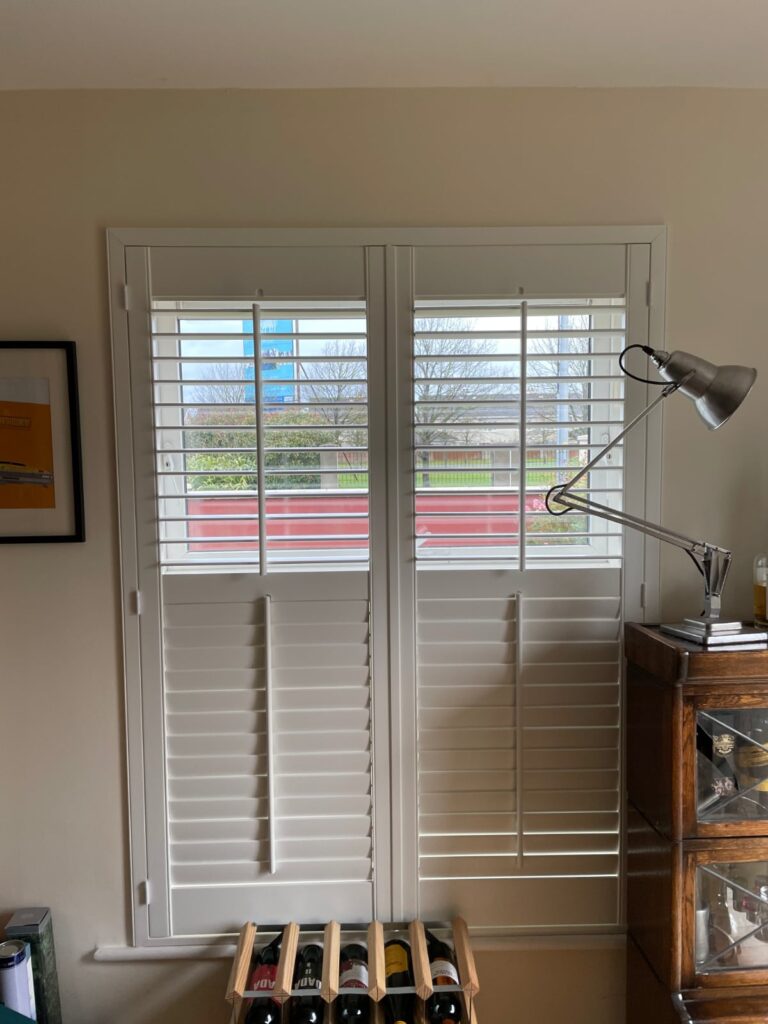 And the house from the outside: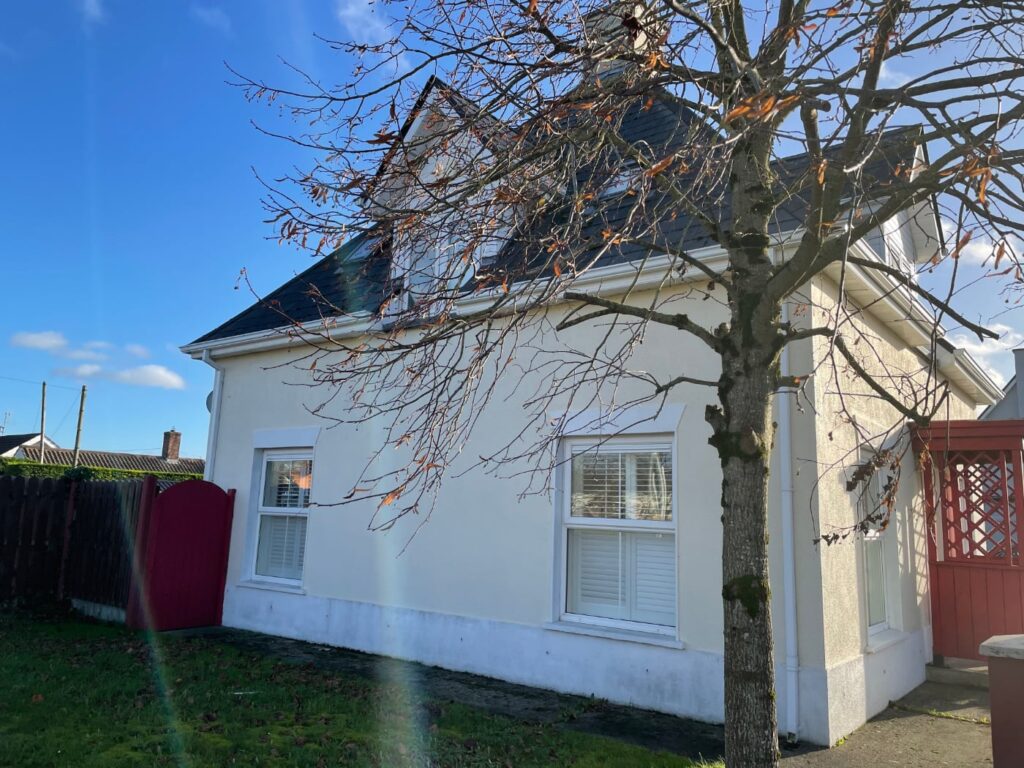 The tree had been encroaching on the roof so that got trimmed right back a couple of months ago thankfully. Having tree branches going into the bedrooms wouldn't be ideal!
Here's a view of the front with the porch, which I painted during the summer.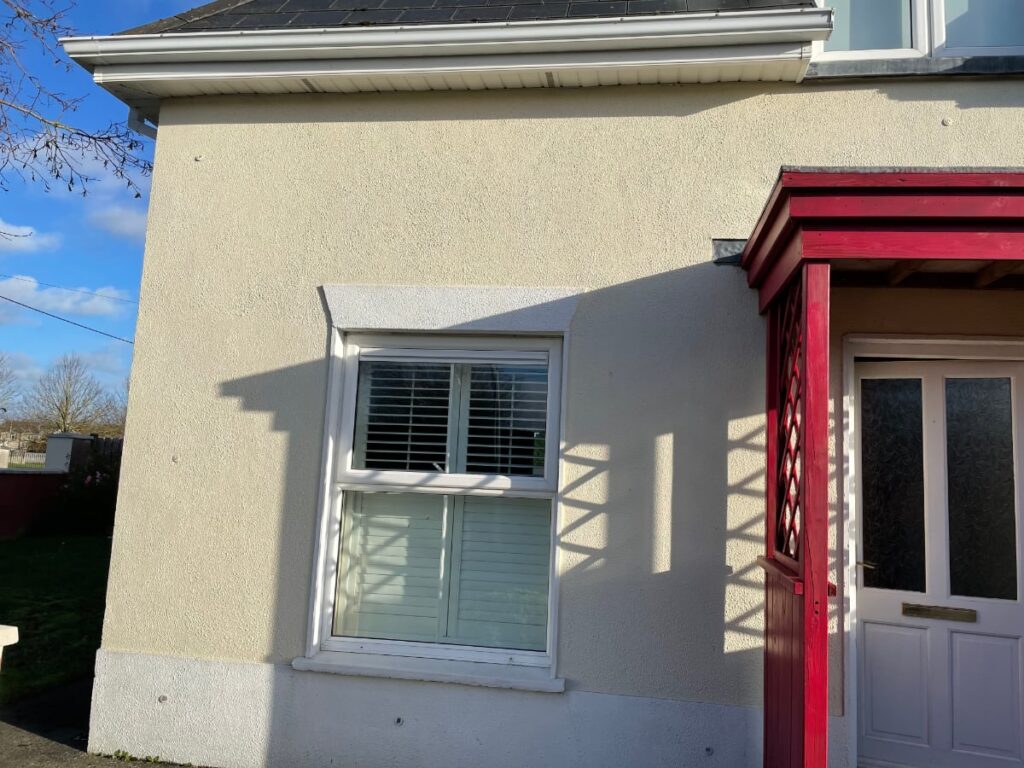 The shutters and blinds were my last home improvements of 2020. For next year there's still a load of bits and pieces I'd like to get done, though I'm waiting on various people to come back to me with pricing so I can decide how I want to tackle them.
I guess I'll be spending more time at home over the next while than I'd planned for, but that's the way things are for now.