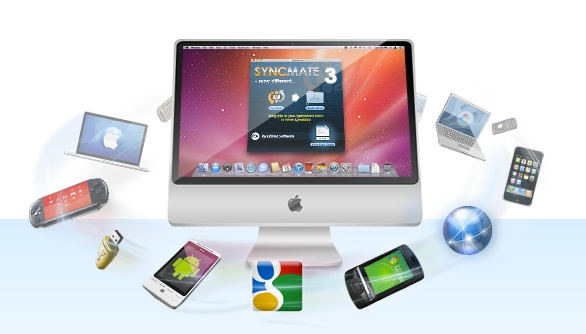 My mother finally got a smartphone today. Unfortunately we couldn't find the data cable for her old Nokia (Nokia 2330c-2) and as it's quite an old model it doesn't use micro-USB.
So how could we get the contact numbers off her Nokia and onto her new Samsung Galaxy mini?
There seem to be plenty of ways of doing it if you have the data cable, but if you don't your options are very limited.
However after much gnashing of teeth and pulling out what little hair I've got left I came across Syncmate, which is a really handy bit of software. It's also free, which is a plus (not that I mind paying for software, but I wasn't even sure if it was going to work)
It allows you to easily sync the phone book of most model phones to your Mac and vice-versa. Fortunately it also allows you to set which contact group you want the imported ones to go to, so you don't end up with a load of weird contacts on your Mac - and my mother doesn't end up with all my weird contacts on her new phone.
Copying the data from the old Nokia to the Mac was relatively easy, as it does it all over bluetooth pretty seamlessly. Getting it from the Mac back on to the new Samsung Galaxy mini took a little bit more work, though that was mainly due to me not having read the instructions properly. Simply download and install Syncmate via the Android marketplace and turn on bluetooth syncing and then off you go!
Full details on the software here.
I was looking for a solution for a specific problem, but after playing with this tool even for a few minutes I realised that it could be useful for my own day to day usage (I live in fear of losing my address book!) and it has a number of interesting options such as syncing to Dropbox, Google and a few other things.
Related articles
Related Posts: