Mostly for myself, as I keep forgetting how to do this .. ..
I use DPD Parcel Wizard to get deliveries quite a bit. It's handy when you want to get something that only ships to a UK address or where the shipping cost for shipping to Ireland is crazy high, yet the cost to ship it to Northern Ireland is still relatively sane.
Prior to "lockdown" I was using the office address for my deliveries. I then switched to home, but that was months and months ago, so of course I've completely forgotten how to update the address. Luckily I had a message from DPD's helpful customer service team which I was able to find..
So now I'm back in the office more I need to update the delivery address again … so here's how:
In order to choose a different default delivery address you will first need to save it under 'My Address Book' and then you will need to go to 'My UK Virtual Address' and choose it as 'My Preferred Delivery Address'.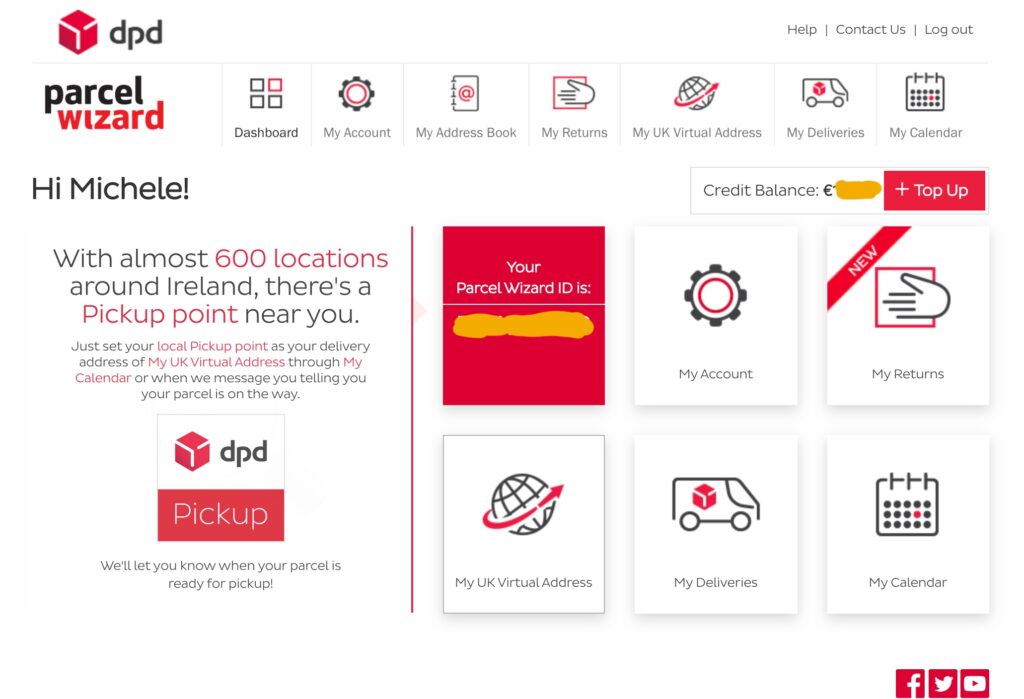 It's not the most logical place to set your delivery address, which is what throws me every single time!
The other option is to update the delivery address for a few days, which you can do via the calendar option, which is handy if you're at a different location for a few days.
Either way it's a great service!