I was in Portland, Oregon last week for the cPanel conference. I was there to deliver a keynote on Wednesday morning, so I had a bit of time in the evenings to catch up with friends in the area.
I'd never been to Portland before, though I'd always heard good things about it.
I probably should have paid more attention to what people said about the weather, instead of relying on online weather forecasts! Portland's weather is very similar to Ireland's, so it's pretty damp and overcast there in October.
But apart from the weather being a little grim, the city and area is very nice.
And when it comes to places to eat you are truly spoilt wherever you go. I only had one mediocre meal the entire time I was there and that was probably partially due to me being incredibly tired after spending an entire day on planes.

The hotel had this bucket of local craft beers waiting for me in my room on arrival. For a craft beer lover this was the perfect start to my week.
Over the course of the following days I met up with and ate with several good friends who are either from Portland, or have chosen it to be their base. Here are a few shots of some of the really good food I had over the course of just under a week in Portland, Oregon. While some of the restaurants I ate in were slightly high end, most of them weren't particularly expensive.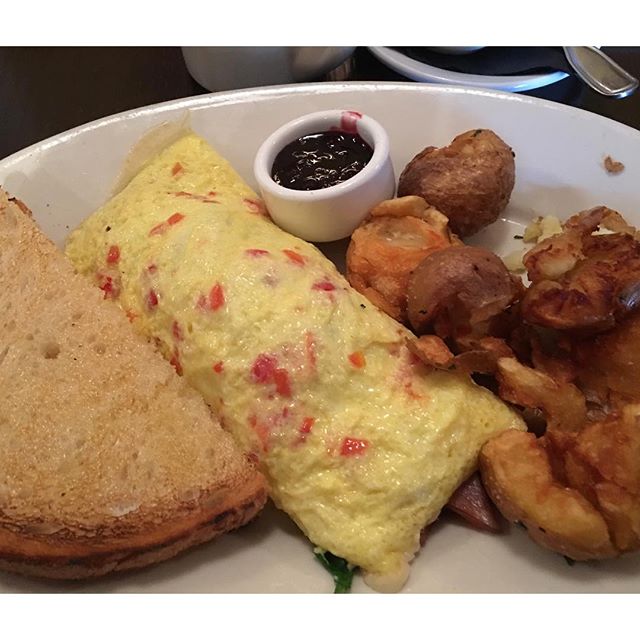 I've been trying to eat more fish recently, so this steamed fish was excellent.

I really enjoy cold cuts. The selection in this plate was very impressive and was all produced locally. All the food at Higgins was incredible. After the wonderful cold meats I went for the fish stew, which was made with 100% fresh (not frozen) ingredients.

After the sea food ending the evening with an incredibly decadent plate of profiteroles.

Dinner at Park Kitchen was a true revelation. It's one of the few restaurants in the US that is "gratuity free".
We went with "the chef's supper" which means that we were left entirely at the restaurant's mercy:
Sit back, relax and let Chef cook for you.  This experience includes a number of different dishes served family style for the whole table to enjoy.  He will serve up his favorites and peak of the season offerings.
And they definitely did not disappoint. One of the first plates served were chickpea fries which were incredibly tasty.

Each dish was nicely prepared and the quantities were generous without being excessive.




Everything was "family style" so while there were quite a few plates of food, including the very decadent dessert, we shared everything.

The hotel I was staying in offered a good range of breakfast options and with my status I was able to get the continental breakfast for free. For an extra $4 I was able to upgrade to get a nice Dungeness crab omelette. Crab in an omelette might sound a little odd, but it was very good

For lunch I opted for a slightly healthier option in the Thirsty Lion. Although it's a chain, it doesn't feel like it. And the food is accompanied by an excellent choice of local beers and ciders. I opted for the seared tuna salad, which was slightly spicy, but still retained a wholesome flavour.

My final night in Portland I dined with friends at Cabezon. We started with Chive blinis with trout caviar and crème fraiche, which is very light and tasty.

I followed that with a steak with mushrooms.

And finished off with Maker's Mark whisky ice cream profiteroles with chocolate sauce and candied hazelnuts.

Portland. You spoilt me. I'll definitely be back!