At this stage there are very few "pressing" things left to resolve with the house. Of course there'll always be improvements that can be made and I still have a load of boxes that I need to unpack, but they'll get unpacked eventually.
I planted the fruit plants a few weeks back and they seem to be surviving so far, though whether they'll bear any fruit next year or not remains to be seen.
The herbs are growing nicely and the mint that I had put in its own planter is thriving.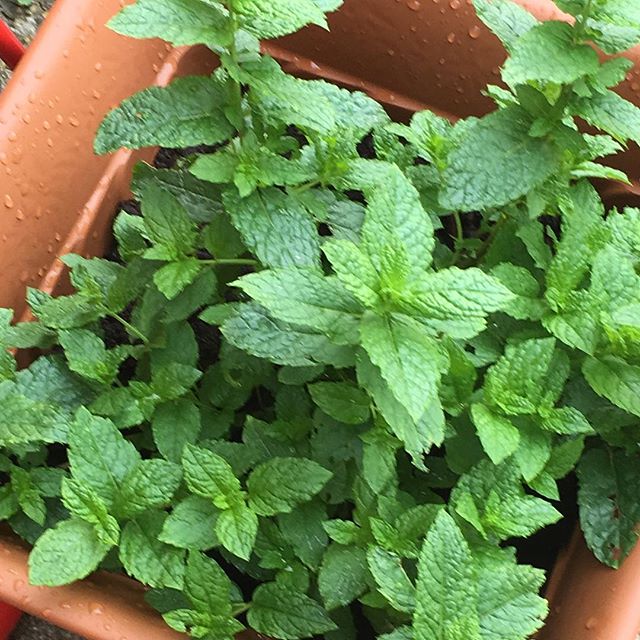 That was a tiny little plant only a few weeks ago!
The space under the stairs was "dead space" up until a couple of weeks ago and had become a dump for stuff that I just didn't want hanging around the place. I really wanted the space turned into something more usable, so I asked Ross to work his magic. I've now got plenty of shelving, drawers and even space to hang up coats: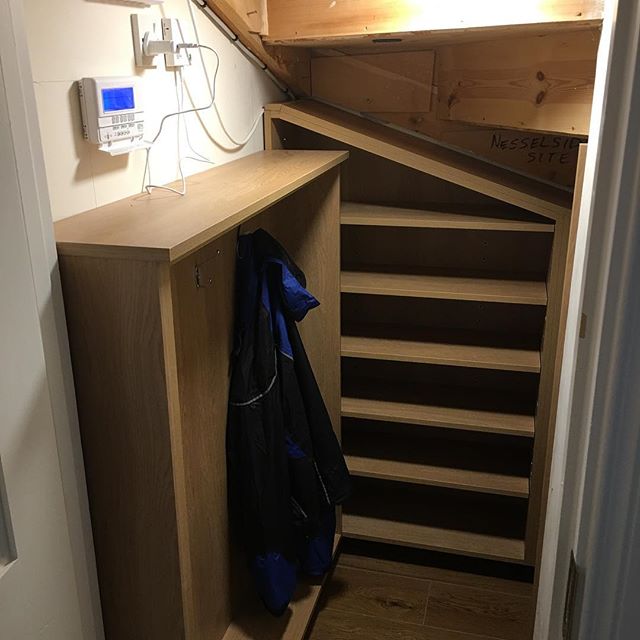 Another "dead" space was the cupboard in the kitchen where the heating lives. It was one of those annoying spaces that just wasn't really usable, as it lacked shelving so you'd end up with a couple of things down the bottom and very little else. Ross transformed it into this: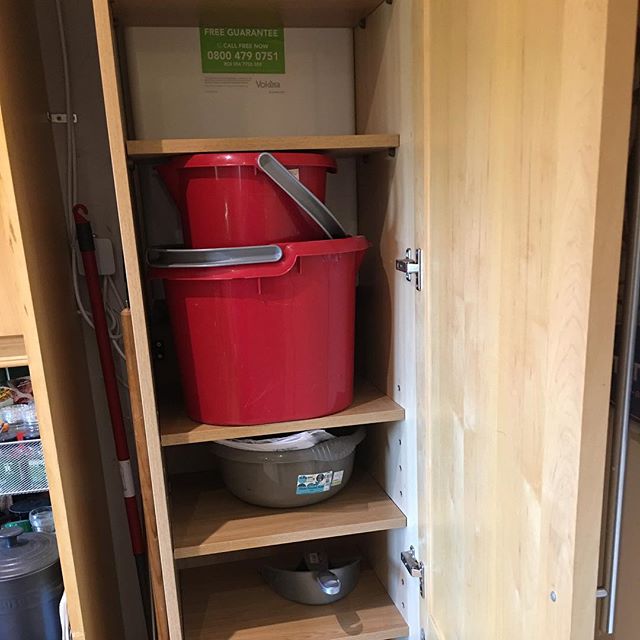 The shelving is removable, so that the gas boiler can still be serviced, but now I have space for brushes, mops and more, as well as shelving for a variety of other things.
As you can imagine I enjoy playing with new technologies and I really wanted to see what kind of smart tech I could put into the house. I'm still considering options around a few things, but one of the areas that was a bit of a no-brainer was lighting. Unfortunately swapping out all the bulbs for smart ones like the LIFX is costly, so an alternative is to use IoT enabled adapters. Pricing around "smart" adapters is still quite high in the Irish and UK market, but as the technology gains popularity it'll definitely start coming down in price. The FOXX range of IoT sensors and devices is compatible with both Alexa and Samsung Smartthings so it was quite easy to hook them into my setup.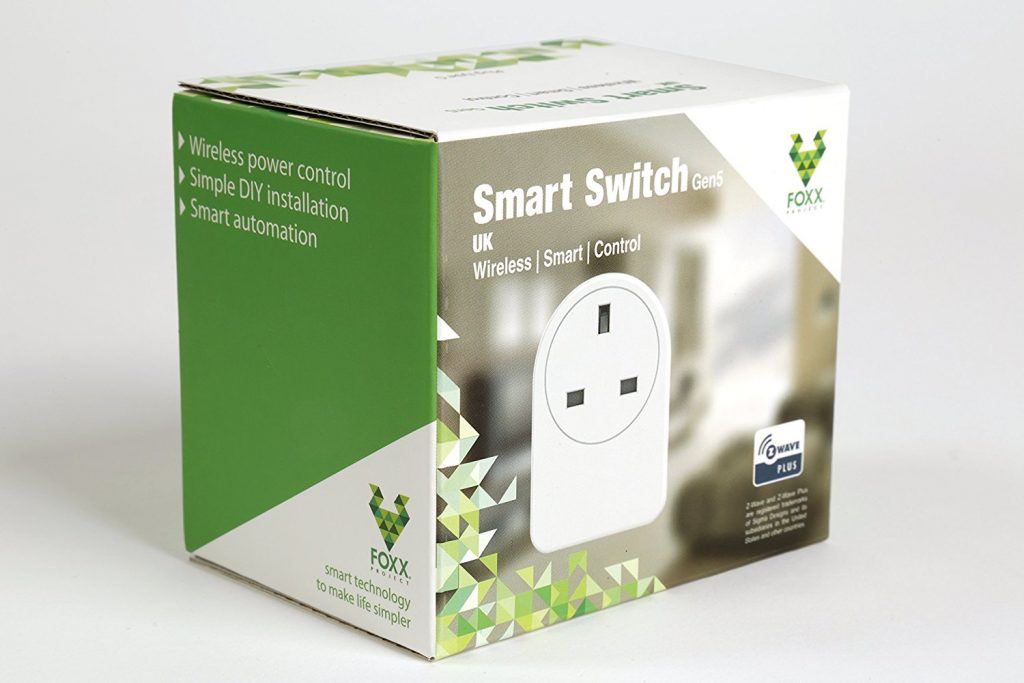 So far I've got one configured to manage a spot in my sitting room, but I'll probably add more as I find it appropriate.
I really need to rejig the kitchen's cupboards and how I use them. At the moment I'm not using the space properly at all and I seem to constantly have a cluttered worktops, which is both annoying and quite unsightly. Since I'm on a low carb diet I've been able to pack away a few items like the toaster, as it currently serves no purpose. There's probably a few other things that are "out" at the moment that aren't in active use, but there's always more entertaining ways to spend a weekend than organising kitchen cupboards!