As I mentioned previously, there were several areas outside the house that I wanted to paint. The porch and gate, as well as the wooden fence turned out nicely, but the really big job was going to be the main garden walls.
They really needed something!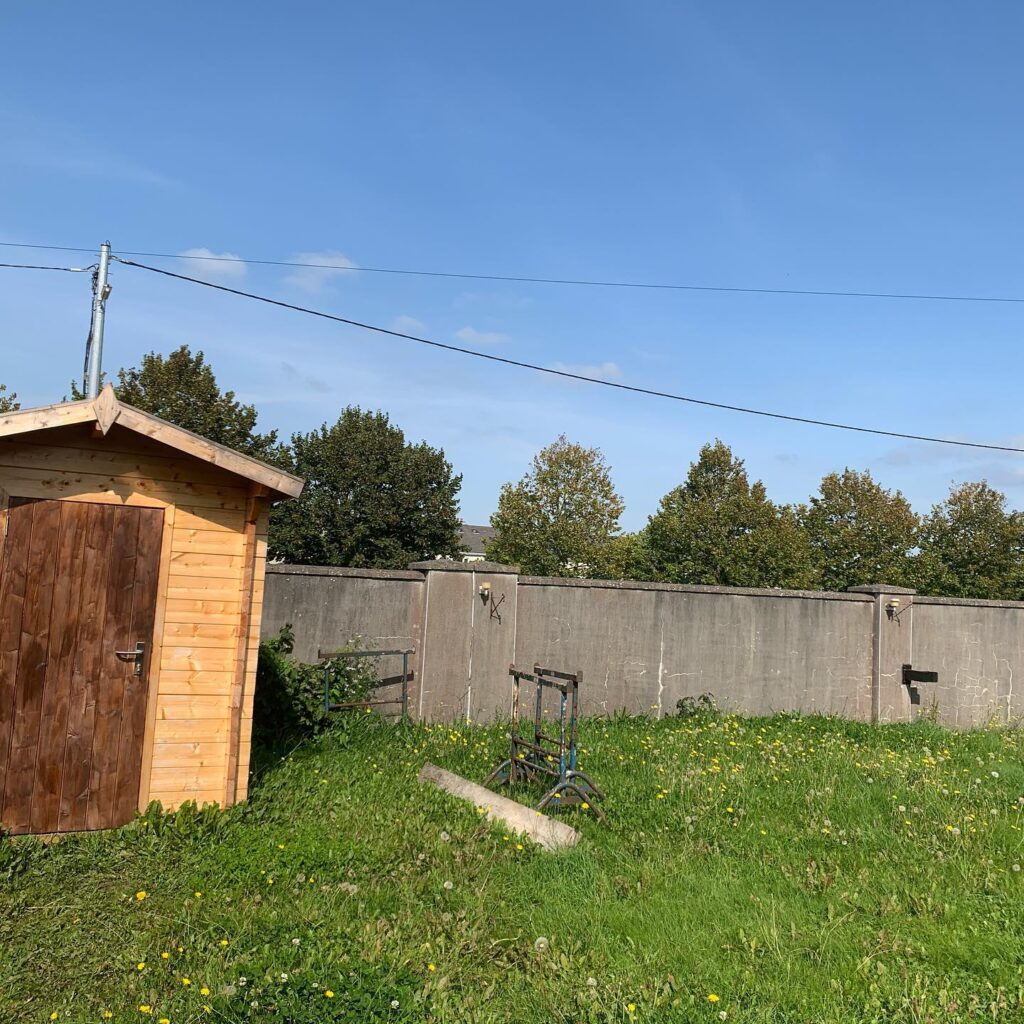 They're about two metres tall and 60 metres long (give or take) without even adding in the lower wall at the front of my property. Basically that's a whole lot of wall!
I'd originally thought I'd just paint them a fairly standard off white or similar. It wouldn't have been terribly exciting, but it'd have looked better than bare concrete. However one of my friends, who is good with colour and is more creative than me made a few suggestions about an actual colour scheme. So the walls were now going to end up painted terracotta and a particular shade of grey.
I don't know a lot about paints, but from what I'd seen previously they can get expensive and if you're buying "off the shelf" colours stock levels are terrible in most places still. However what I wasn't familiar with were the shops that catered more for trade. They're open to the public as well, but they're just simpler. You want paint? You get paint. You won't get fancy displays or anything else, but you'll get paint and at a decent price. In Carlow town probably the best place to get paint, especially when you need a lot of it and you need it mixed for you, is Johnstone's.
So I stocked up on my paint. So much paint.
Over the past couple of weekends, when the weather has been good enough, I've been working away on painting the walls. So the way the colour scheme works I've got:
1 wall out the back that's terracotta with the capstones painted a shade of grey
the back wall and other wall are painted grey with the capstones in terracotta, which is essentially flipping the colour scheme over
The walls had never been painted so I ended up watering down the paint a bit so that the first coat would double as a primer.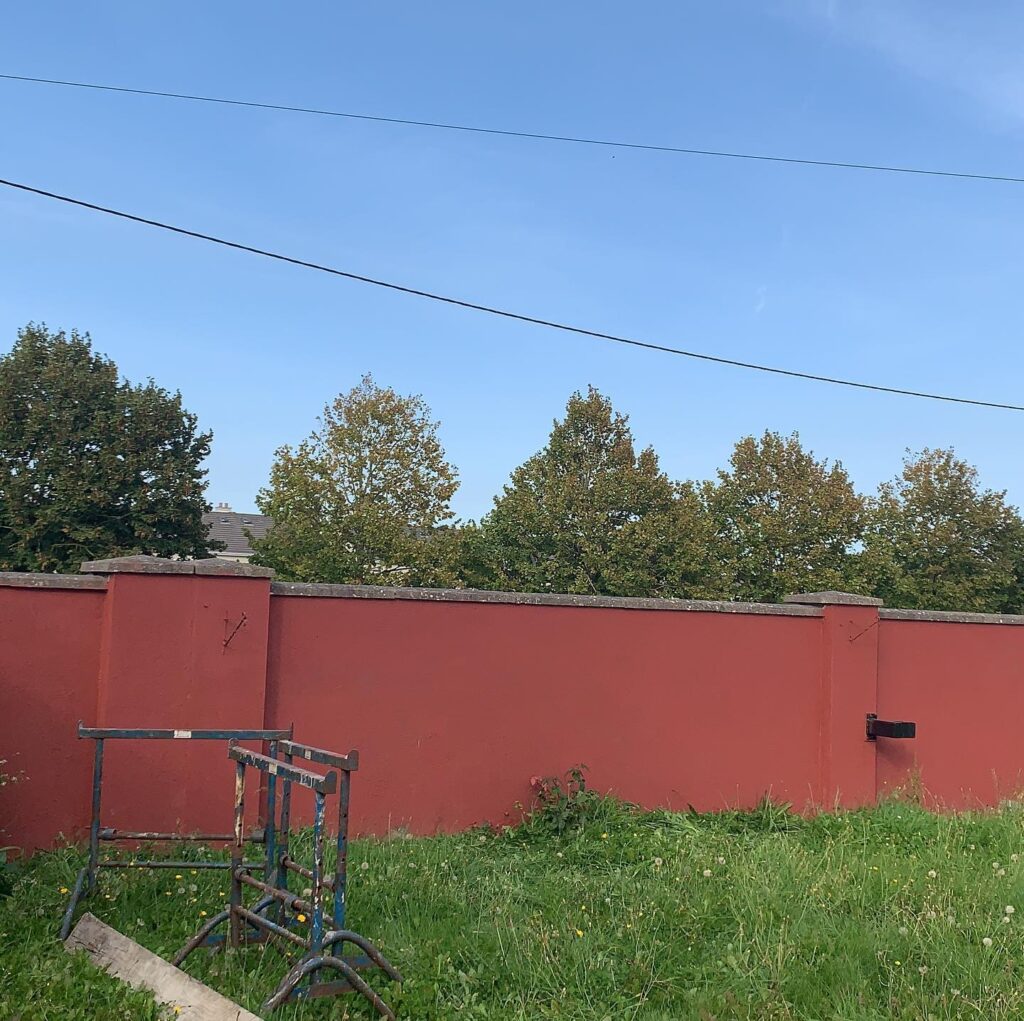 Adding the second colour to the capstones made a pretty big difference.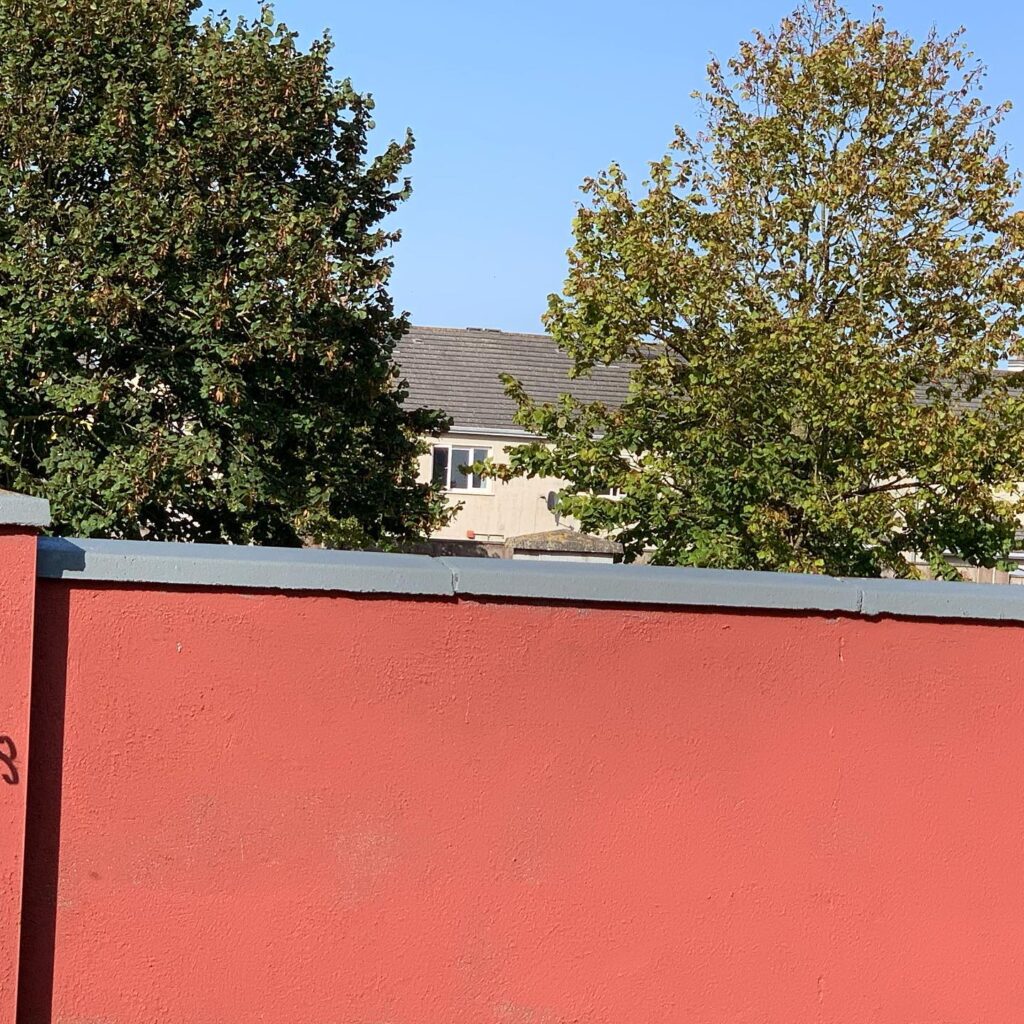 I'm really happy with how the walls are turning out. The terracotta is a lovely warm colour, which is so much better than some bland white and the grey works really well for the other walls. I've even started doing the walls in the front garden in the terracotta as well, as unpainted walls are just weird looking to me now!
What next?
Finish the walls off as best I can. I'm waiting on the plastering work that was being done to be finished, as some of the pillars aren't properly plastered at all and never were. At the moment it'd be impossible to paint some of them – it's just crazy rough plaster.
Once the walls are done I think I'll be done with painting for a while. Inside the house doesn't need to be painted, but I might touch up some of the paintwork where needed.
This DIY stuff is kind of addictive!