During the current insanity most of the country is on lockdown (or lock in) and many small businesses are closed. How many of them will re-open when things start returning to some semblance of "normal" is unknown, but I suspect quite a few will struggle to get back to business.
I've always liked supporting smaller food producers, which was one of the reasons why I setup the directory of Irish food and drink companies selling online Buy Irish Food.
At the moment I'm not going out shopping unless I absolutely have to. I try to keep my shopping to one or two trips a week.
So instead of going to the shops physically I'm buying from a number of Irish producers who sell online.
I've had some wonderful coffee delivered from West Cork Coffee. It's a tad more expensive than the more pedestrian coffee you'd find in a supermarket, but as I'm working from home full-time I think I need better coffee!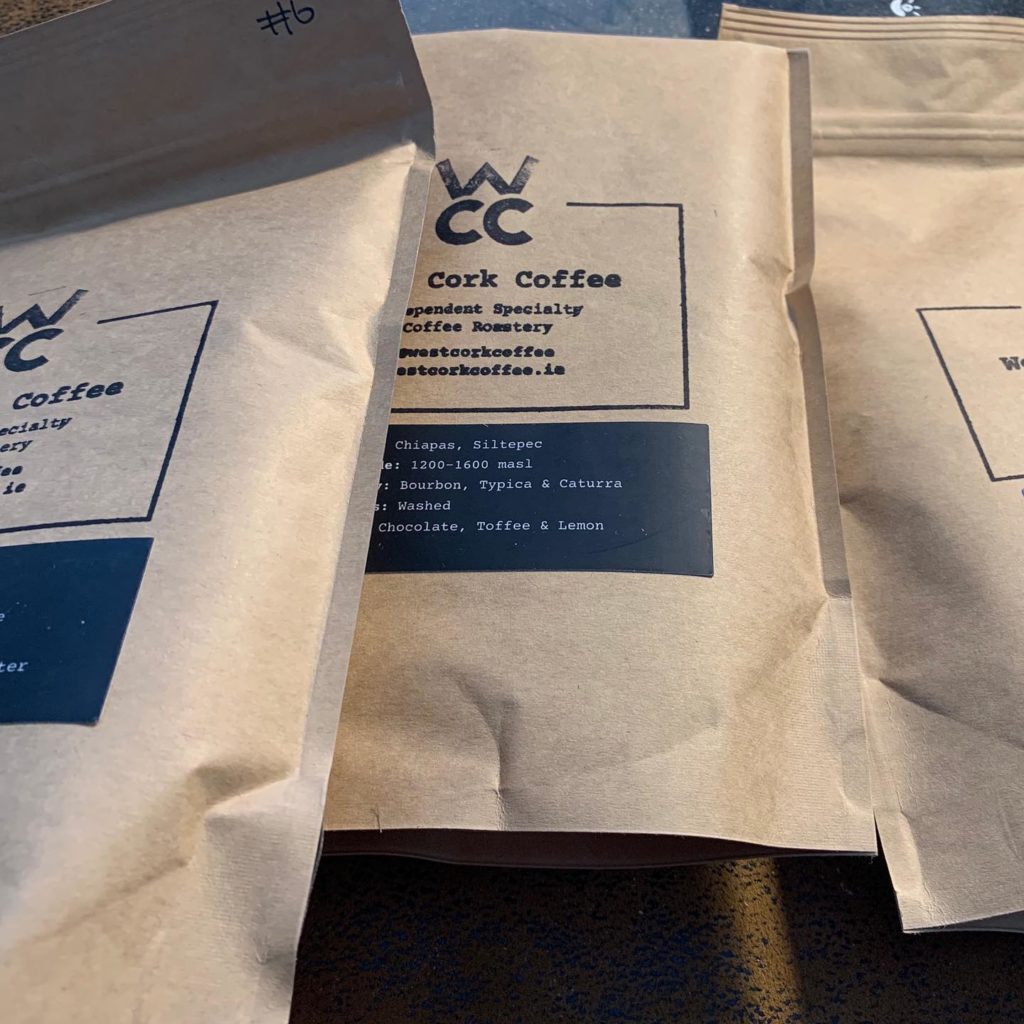 I'm trying to stick to a routine, which also includes when and what I eat. Sure I will misbehave a little from time to time, but mostly I've been having the low carb granola from Maria Lucia Bakes to start the day. I have the granola with some natural or greek yoghurt. I haven't quite got to the point of making my own, but I can easily see that happening! Though to be frank I'm not sure if there's much economic benefit in making my own.
Meat comes from the local butcher, who aren't selling online as yet.
Vegetables from supermarkets drive me crazy. I don't think I'm imagining things, but didn't they keep better in the past? I'm so tired of buying stuff on a Friday and having it be completely off within 48 to 72 hours. When I get stuff from one of the local farms, however, it tends to be better quality and to last that big longer. They organise the order via email and then it's just a matter of dropping over to collect it.The only problem I've run into recently is that my fridge freezer isn't quite as big as I'd really like!
I also ordered some wonderful pork products from Gubeen's last week and have been happily working my way through the box of treasures. They're doing delivery boxes, which work out to be pretty good value overall and their pistachio chorizo is out of this world!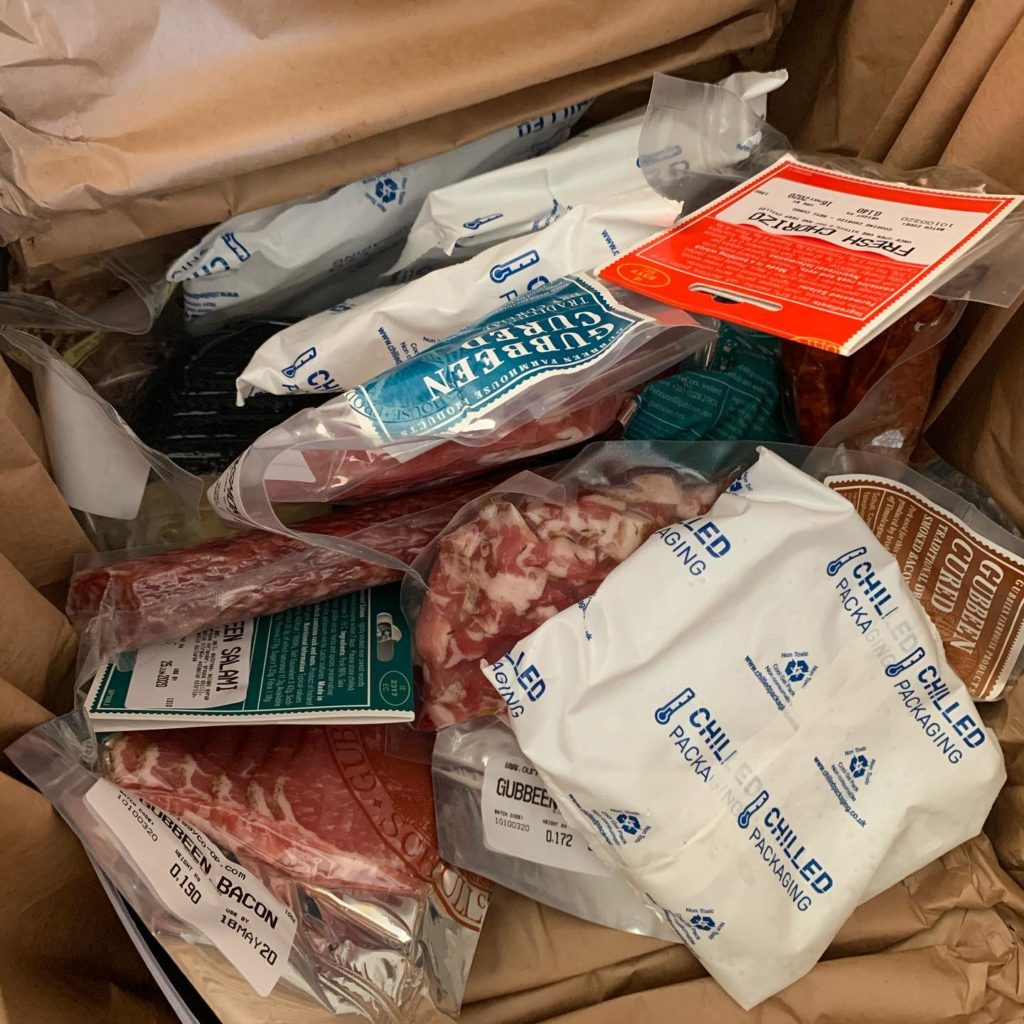 My sister also sent me a nice selection of cheese from Sheridan's which was a really lovely surprise.
With me doing more cooking and being at home 7 days a week for what seems to be an eternity I'm trying out some different recipes, as well as resurrecting various things that I hadn't had an opportunity to use for quite some time. The handheld blender I bought about a decade ago is getting plenty of use, as is my air fryer. If you're going to do sweet potatoes you might as well do them in an air fryer with some seasoning – they're officially "off the menu" for me, but they're oh so good and totally worth the bit of indulgence.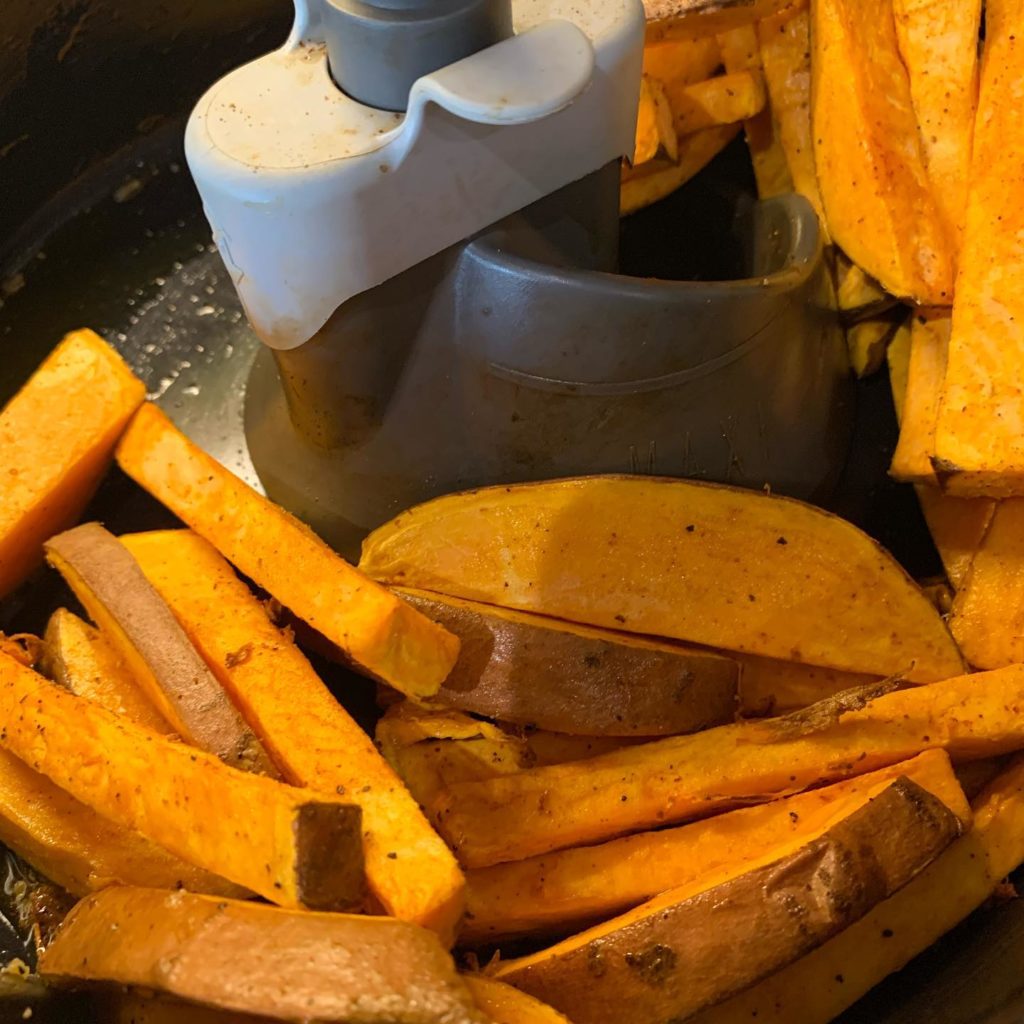 I'm planning on doing some more baking over the next few days, as my last attempt at bread buns was a bit of a failure. The upside to low carb baking is that you don't need "normal" flour, which has been in short supply in many shops over the last couple of weeks. I am planning on doing some homemade pasta as soon as I can get some flour, which would fit into me misbehaving a little.
Overall the current situation is odd, as everyone knows, but I"m trying to make the most of it and cook more. At least I like cooking so that's not a bad thing – mostly!