Microsoft like a lot of software companies offers localised versions of their software and services. So as a user you can choose which language you want to use in their applications and interfaces.
I usually use English for most software I have running across my devices, though I do have multiple language keyboards setup on my mobile devices (iPhone and iPad). This helps when I need to reply to emails in languages other than English, as the auto-correct is set based on the keyboard (and language) you're using.
However Microsoft's localisation goes a little "too far" at times. One of our team has set his language to be Irish, as he's a native speaker. Unfortunately this means that any time he shares a document with anyone else they end up with this kind of notification: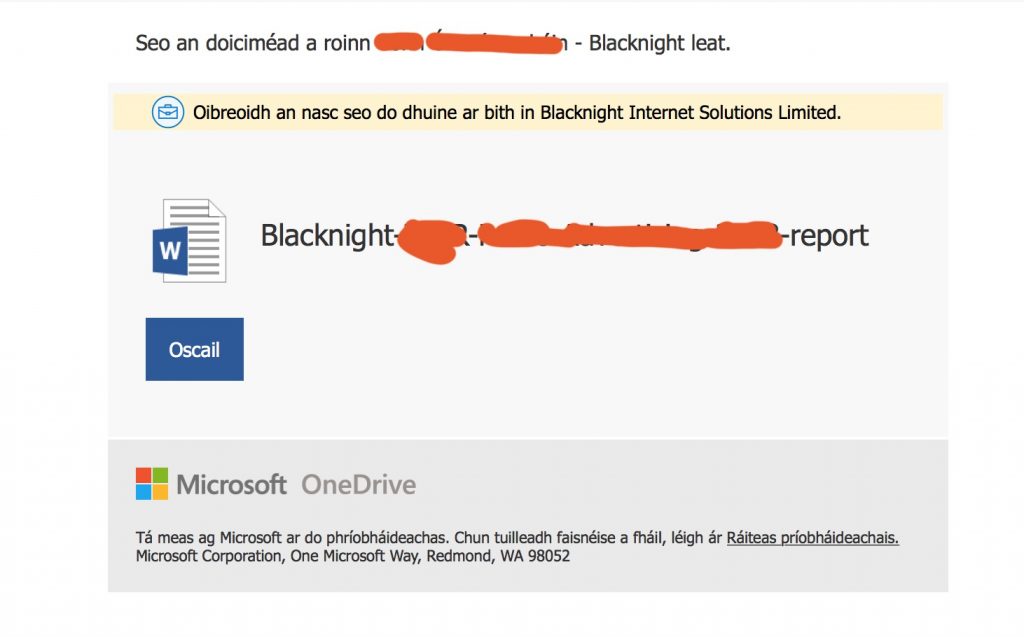 Oddly we're all in the same "organisation" within Microsoft's Office365 system, so it's not like Microsoft doesn't "know" that there's only one user who has chosen that language ..
Upside to it all – the localisation into the Irish language is apparently pretty good!