Traveling around Japan I'm often struck by an attention to detail that impacts many aspects of the "look" both in terms of how buildings and other things are presented.
First off one of the things that strikes you is how incredibly clean the entire place is. It's not just "clean" but almost "hygienic", though not in a bad way.
The meticulous attention to detail is something you notice time and time again. So many facets of the culture and how that's reflected in the style and buildings and their choice of materials.
Quite a number of buildings in Kyoto and its surrounds have the most amazing roofing.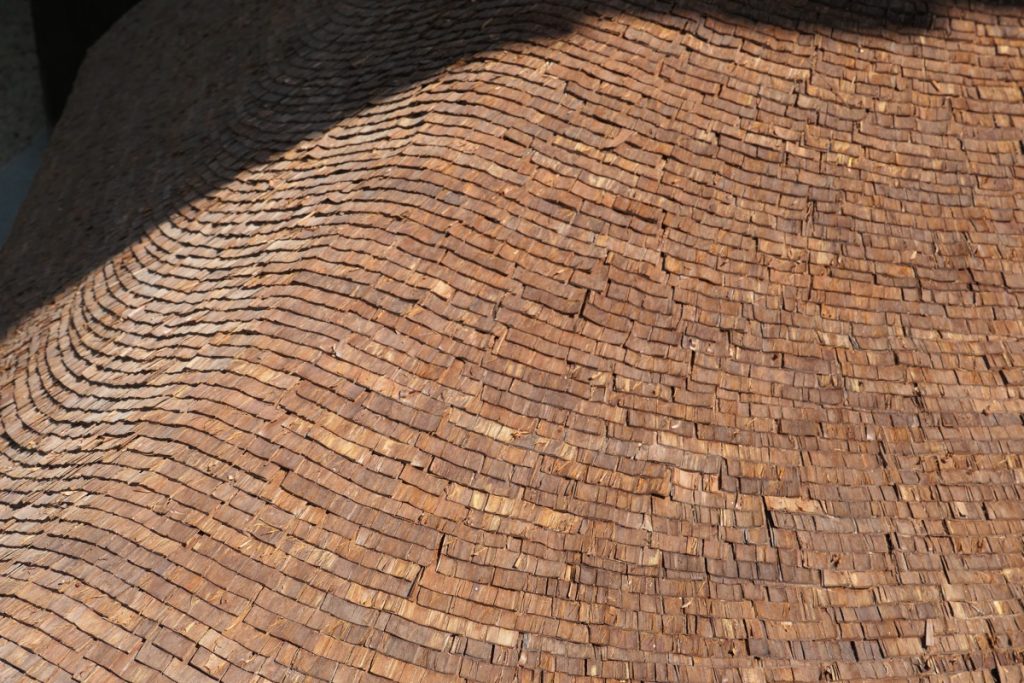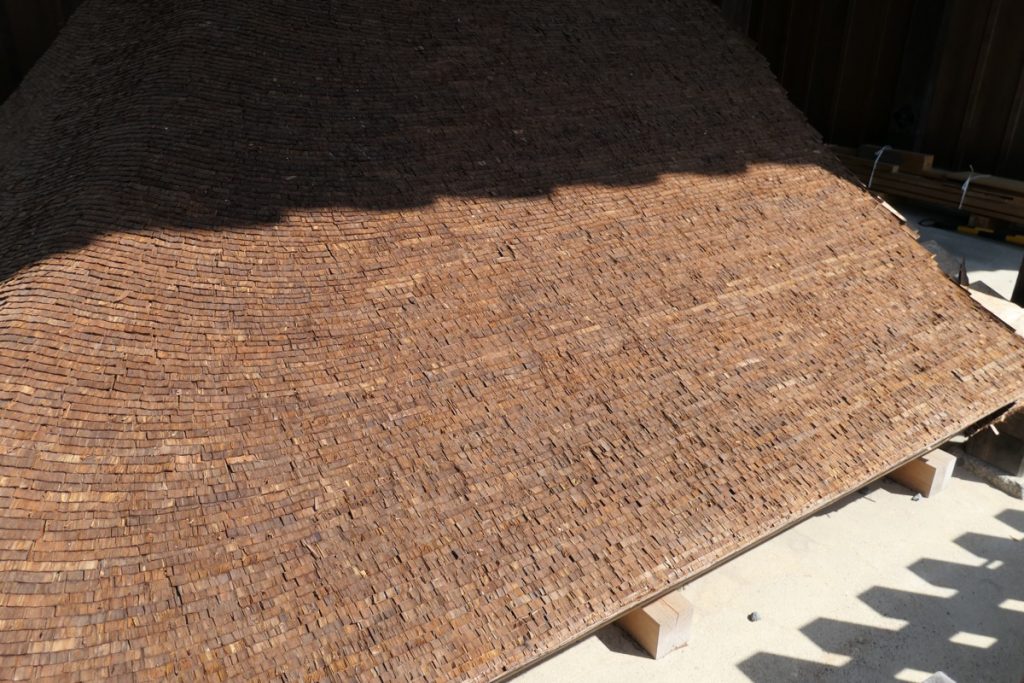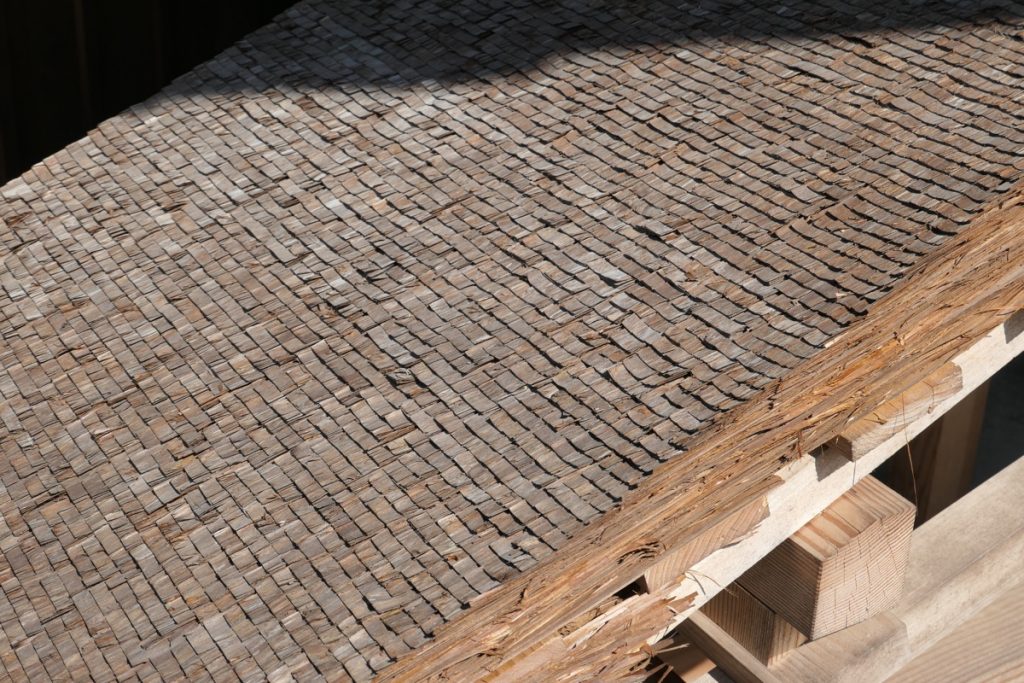 From a distance the material looks like slate, but as you get closer to it you can see that it is in fact wood. The roofs are covered by multiple, possibly hundreds of layers of thin wood.
The amount of time it must take to roof these buildings is hard to wrap your head around, but couple that with the fact that this type of roofing needs to be replaced every decade or so. The mind boggles!