For the last couple of weeks there's been a steady stream of deliveries and various professionals in and out of the new house. Up until about 48 hours ago the house wasn't habitable, unless you're happy with not having any heating, a cooker or floors. All that changed over the past two days and I should be moving the bigger bits of furniture into my new house tomorrow! Moving house is exciting and a little stressful and I suspect I'll be still clearing stuff out of the current place for another few days, while surrounded in boxes in the new house.
Over the last two days or so a lot of things finally came together and while the place is still a bit of a mess it has all the essentials.
The two biggest ones for me are the heating and the cooker. The new 5 ring gas hob has been properly installed and  it looks fantastic: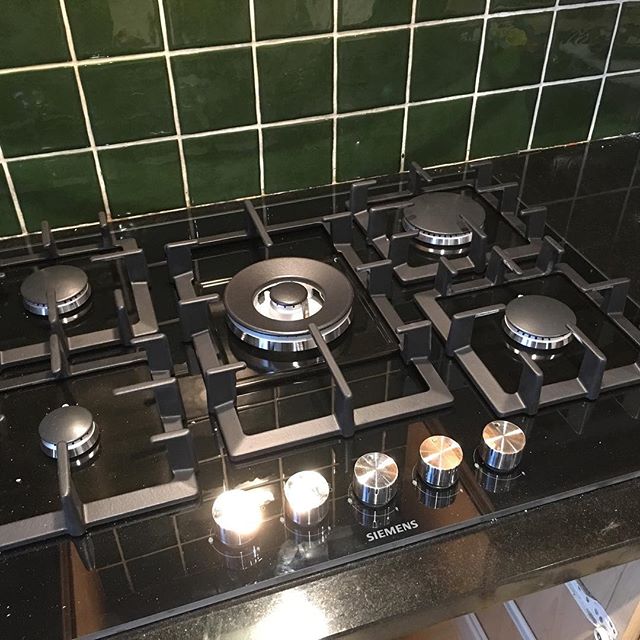 Here's another shot of it: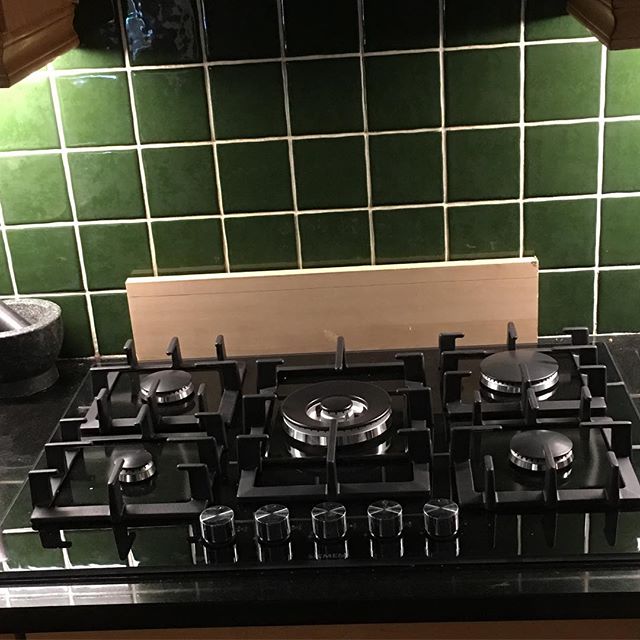 As someone who enjoys cooking having a good gas hob is essential. I could have replaced the old gas hob with an electric one, but I prefer cooking with gas. I love the instant intense heat you get from gas burners. Cooking with electric is fine, but gas is, for me at least, a better experience. There are a few accessories you can get for that cooker that let you do a number of funky things, but I can easily see myself getting them and never actually using them, so I think I'll pass. I already have an adapter for the rings that would allow for an Italian style coffee maker, so I don't think I need anything else.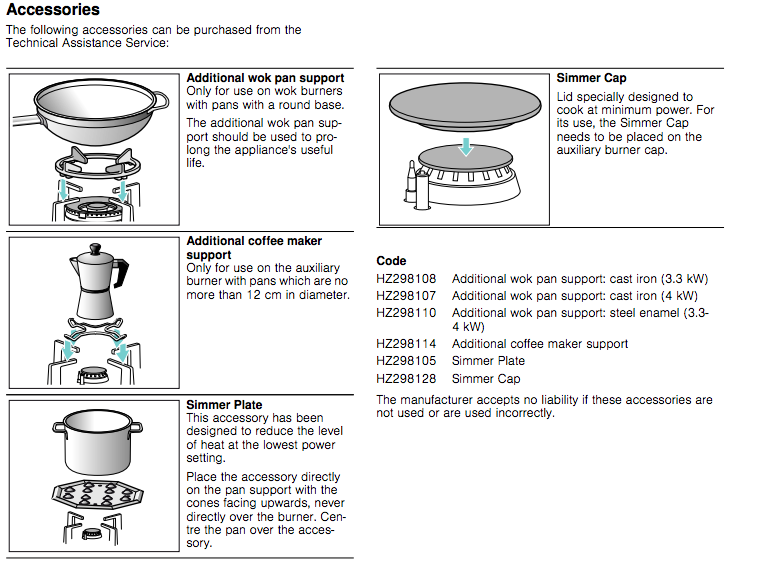 I've also got a functioning heating system. At this time of year that's pretty crucial, as the temperatures around here drop quite a bit at night, so having hot water for showers and heating for the house itself was crucial.
I've ended up with a three zone system, which involved upgrading the boiler and the water cylinder. The new cylinder, which lives upstairs, is a very generous 300 litres, which will also work with the solar panels when they get installed in the next couple of weeks. As you can see from the photo, it's a hell of a lot bigger than the cylinder it's replacing: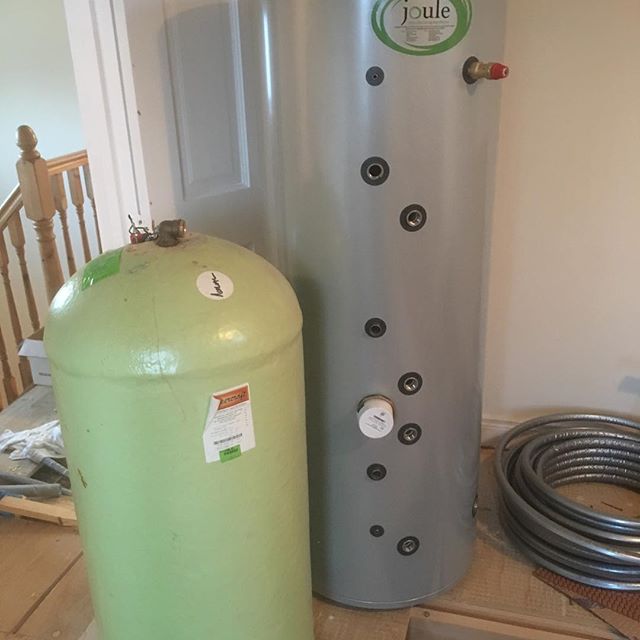 And since I like my tech I was delighted to get a heating system that I can manage using a mobile app. With the insulation and heating upgraded, as well as all the Velux windows replaced at no cost to me, due to some weird recall that I wasn't even aware of, the only thing that could be upgraded now are the remaining "normal" windows and the external doors. I'm not 100% sure what I'll do about them yet, as I've already spent quite a bit of money on the heating and other things, but, as I have to keep reminding myself, all these upgrades are improvements to my home, as well as increasing the value of the building. Once all the work is done I'll have to get an updated BER rating for the house, which I'm hoping will take it from the current C2 to something in the B range.
The house has three bedrooms, so while I had my own bed I had to get new beds for the guest rooms. The guys from Minogue Furniture delivered and assembled the new beds yesterday and I'm really happy with how they look. I opted for 4'6" double beds, as I can't imagine a reality in which anyone would want to sleep in a single bed.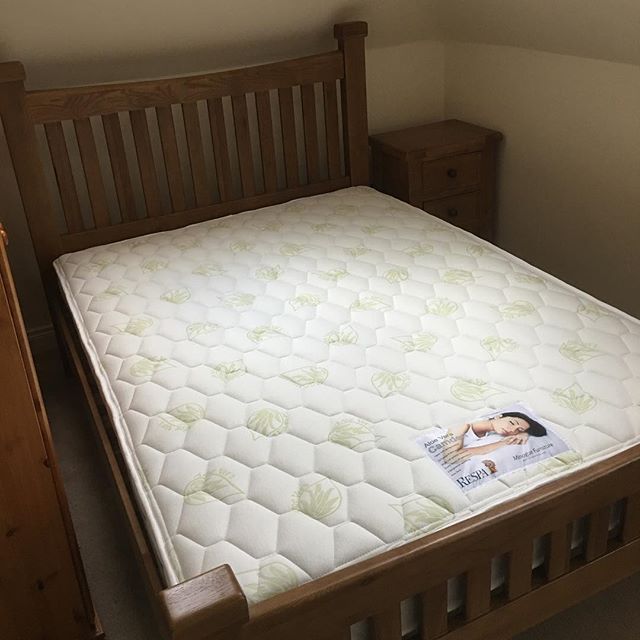 I didn't go to over the top with the Respa mattresses, though I think the ones I got are pretty good quality and should be firm enough for most people. There's no point skimping on mattresses, but you can easily spend way more on the mattress than you do on the frame. This time round I didn't let that happen!
By this time tomorrow the big part of moving house should be done at last and all that will remain is to do the final clear up of the current one.
There are still a few things that need to be sorted out, like installing the solar panels and sorting out shelving and a few other bits and pieces, but I think the worst of it will be over tomorrow!