In the wonderful world of HTTP requests web servers respond depending on what's going on.
If the link or URL you put in (or click on) leads to a page that's either not there or has been deleted then the server will give a 404 error. Most sites use the standard and rather boring error page that Apache or whichever web server they're using provides.
However some site operators use their 404 page to have a bit of fun. Like RTE's famous Bosco 404 error page: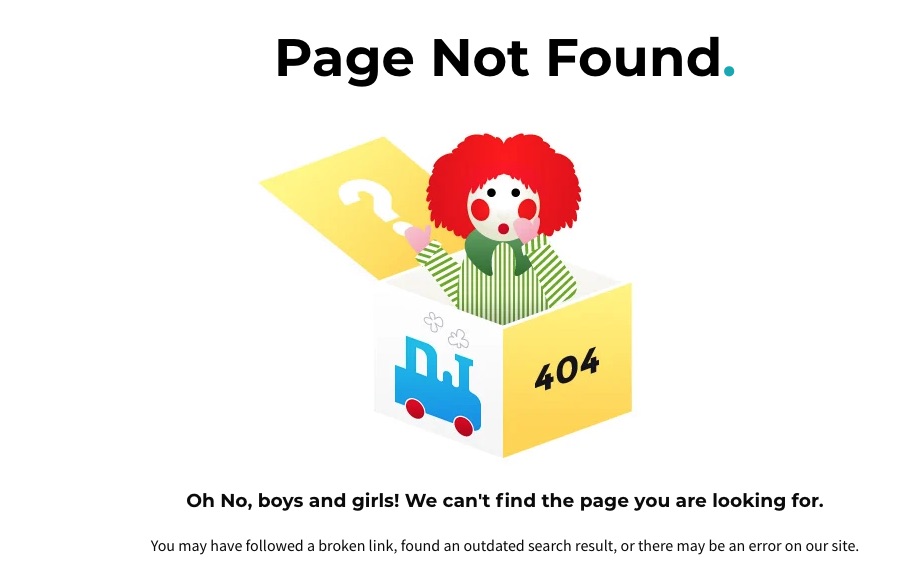 A friend shared a link to the Oregon Museum of Science & Industry's 404 page and it really takes it to a whole new level: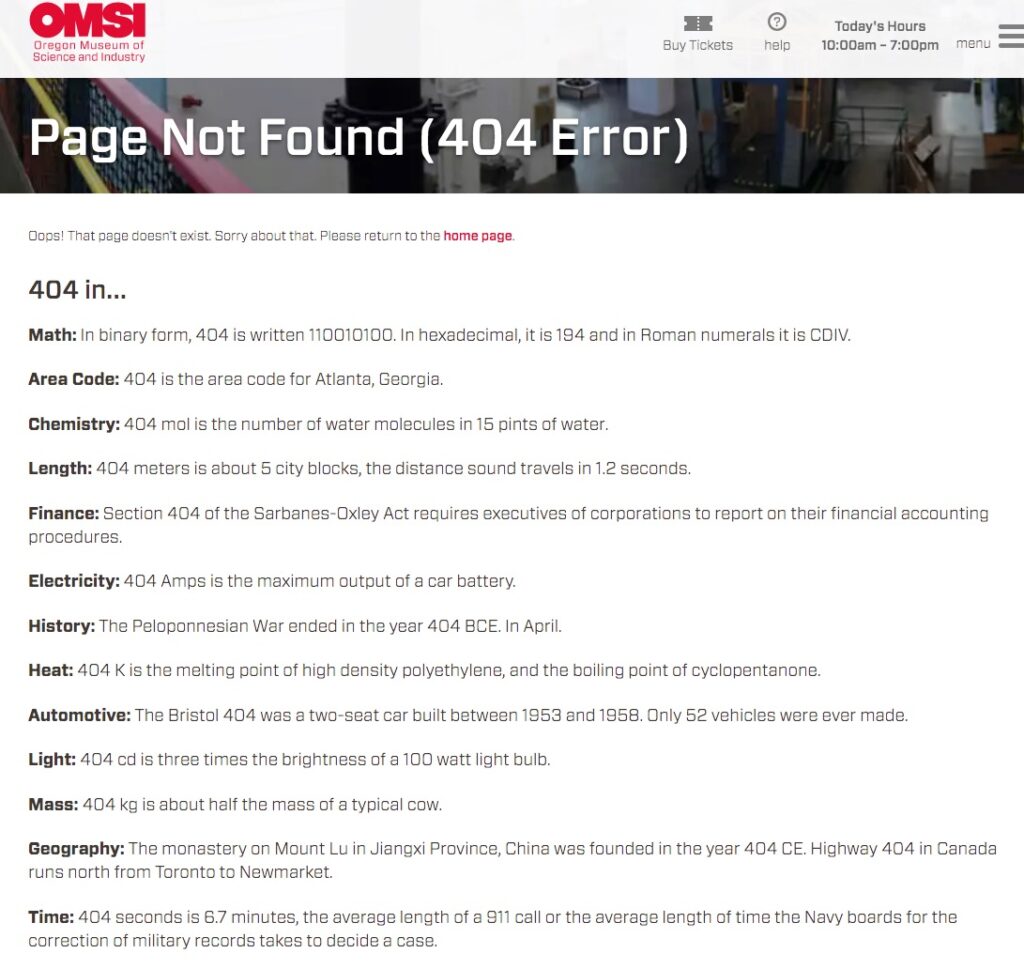 It's a list of facts and other trivia related to the number 404.
And sure why not?