Kobe is known, in part, for its beef, which is a particular Wagyu beef. Or, put more simply, very high quality beef. There are plenty of restaurants around Kobe serving the beef, so choosing one in my case came down to recommendations from friends. In the end a couple of us went to a lovely little restaurant called Wakkoqu. Making a restaurant reservation in Japan usually involves paying a deposit and is more complicated than I'd like, so we were fortunate to be able to get a table by simply walking up.
Dining is an experience that extends beyond the food. It's a combination of the location, the service, the food and the company – and not necessarily in that order. In the case of dinner in Kobe it was with two good friends, so the company aspect of it was more than well covered.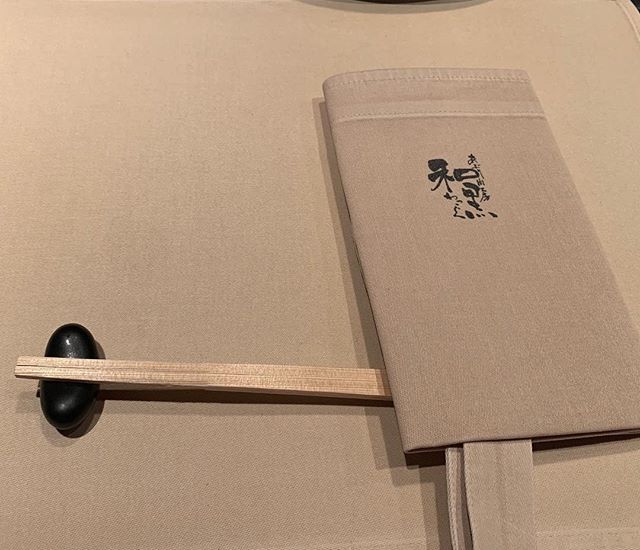 Pictured above is my place setting. That isn't a napkin, it's a bib! So you put that on and cover and protect your clothes completely.
When you order a beef "set" you're getting a couple of starters plus the beef you've ordered cooked in a couple of different ways. The meat is incredibly tender and you can see it's something quite different and special in its raw state: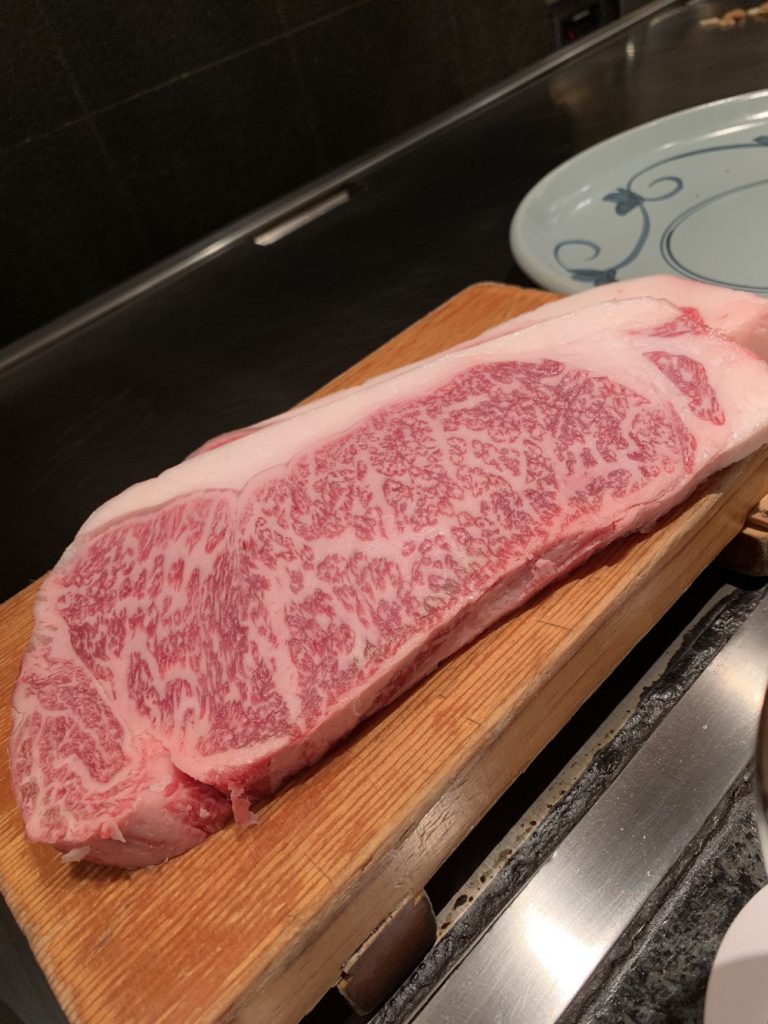 Look at that marbling! I'm Irish, so I'm used to eating good quality beef, but we simply don't have anything that comes close to this.
The chef brings out the vegetables and the meat at the beginning of the process and then works on it right in front of you. The food is prepared right before you at the table, or more correctly at the counter.
It's an amazing process to watch. It's also fascinating to see how they cook the vegetables in the meat's fat, so there's no extra oil needed or used. And since the kitchen is right there in front of you they have to keep it pristine, which they really do.
Here are a couple of more shots of the meal being prepared: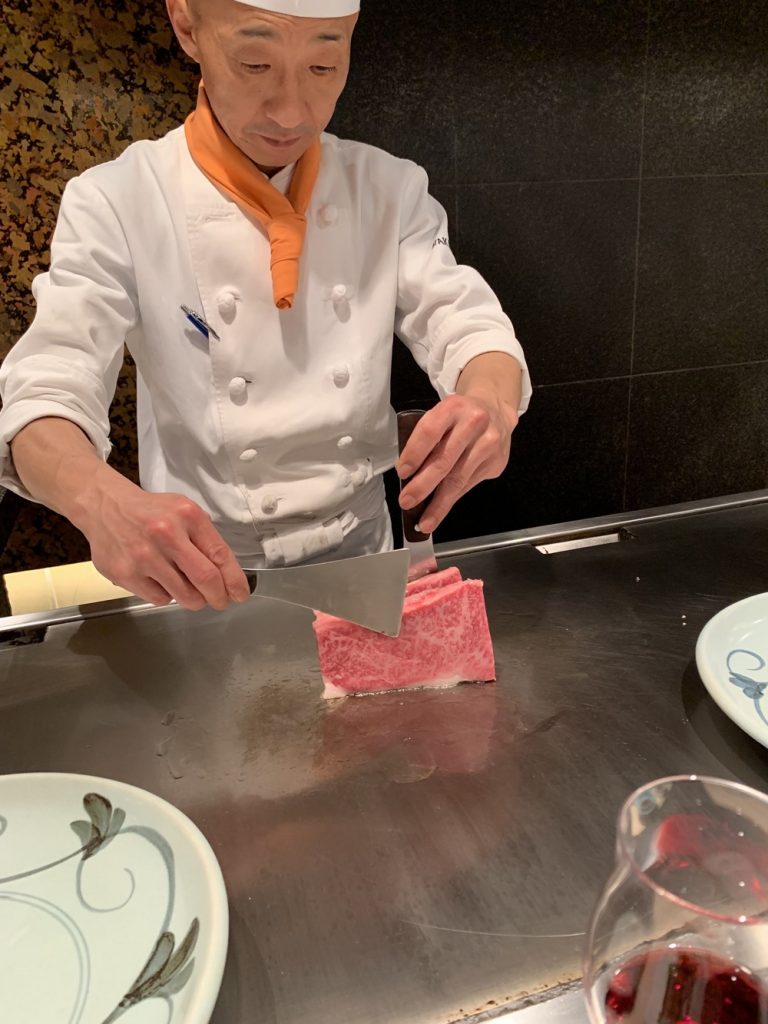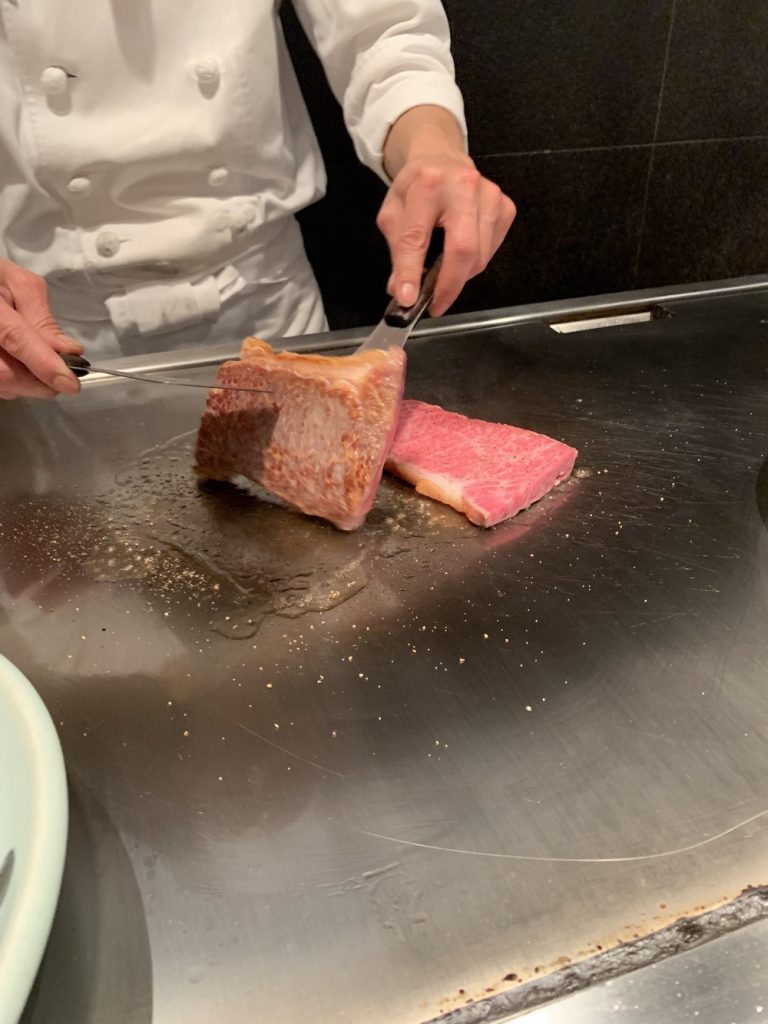 The final product, or one of them at least, is very precisely served on your plate. With each serving the chef added specific salts, mustard or sauce. He also made it very clear which ones could be mixed together.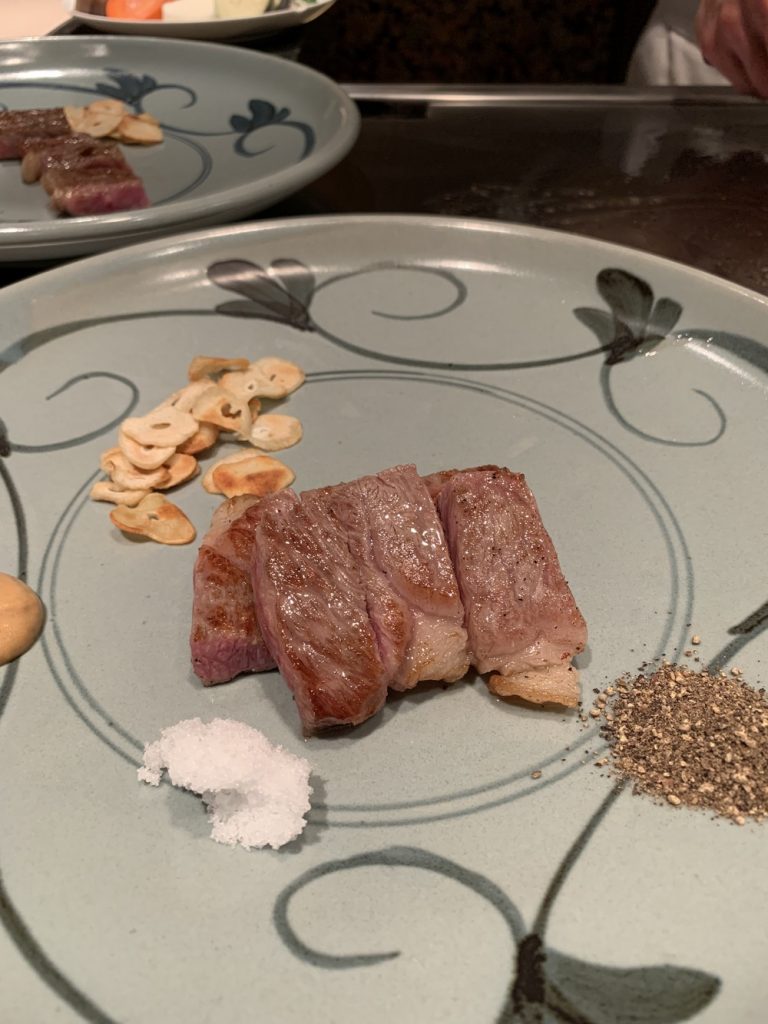 A good quality Kobe beef steak is not a cheap affair, but as gastronomic experiences go it's definitely one of the best you're ever likely to have.