When you're wandering around some of the bigger tourist attractions in Kobe there are plenty of shops selling tat for tourists. Some of it might be "nice", but most of it is fairly hideous, much as what you'd find if you were to head to the Blarney Stone or out to Bunratty Castle.
However there are some gems out there, so it's worth keeping your eyes open.
But for the real gems you need to get into a proper Japanese supermarket or department store. I did both!
When you go to Italy you aren't surprised to find a big selection of olive oil, so in Japan that there'd be a huge range of soy sauce shouldn't come as a surprise: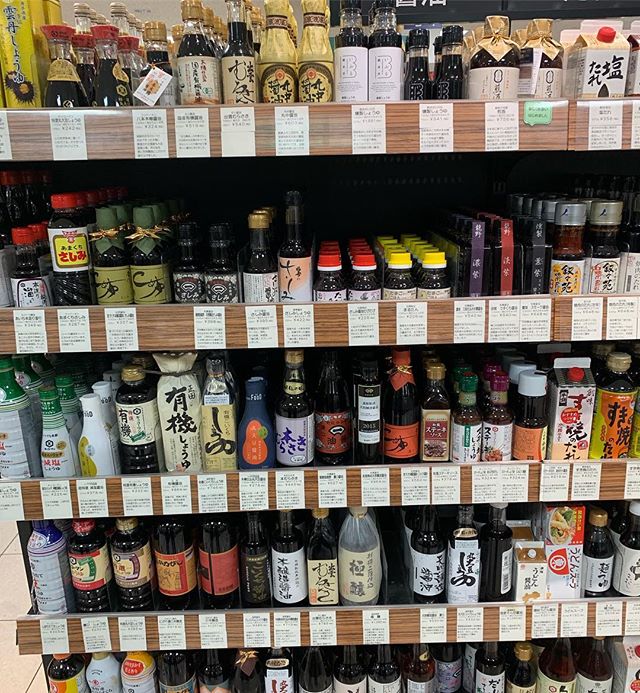 Another thing that is really fascinating in Japan is the crockery. From wooden bowls to pottery to beautifully intricate lacquered containers tableware in Japan isn't just functional, it's often downright beautiful.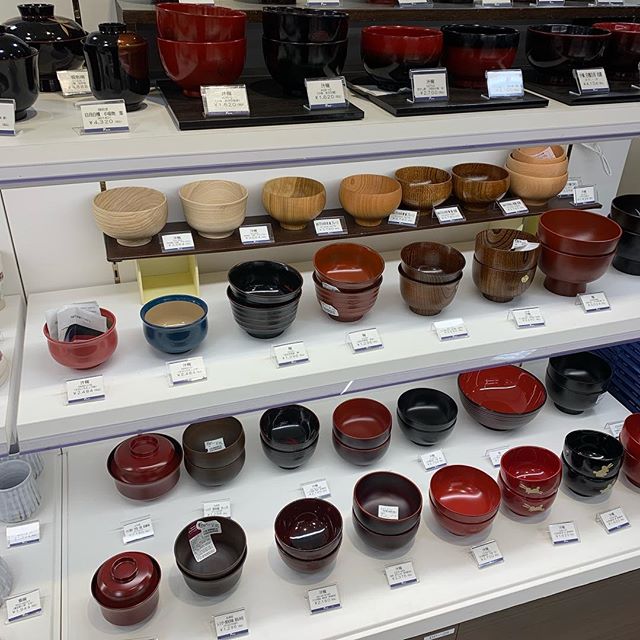 Or in use: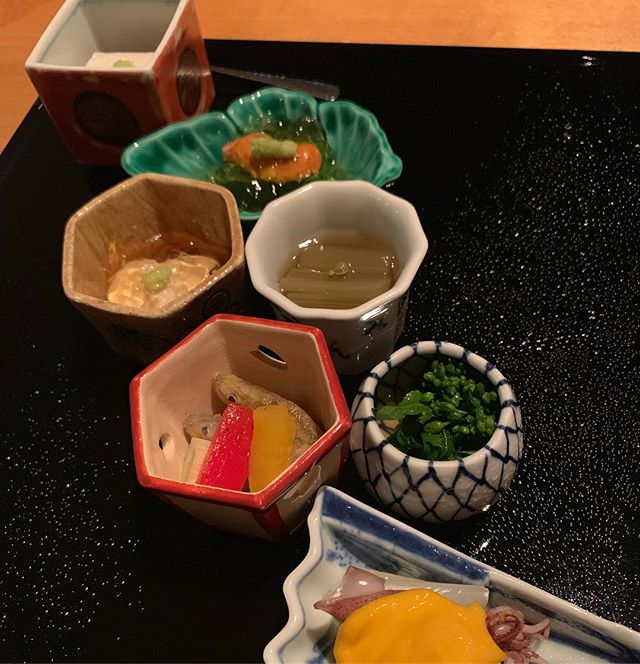 When it comes to chopsticks the sky's the limit in terms of both options and pricing. Go out to eat and you'll get functional single use chopsticks in many places, but if you go shopping you'll find that you can literally spend a fortune on them and that the range of options open to you is pretty vast. Here's one panel of them from a shop near my hotel in Hiroshima. There were multiple panels..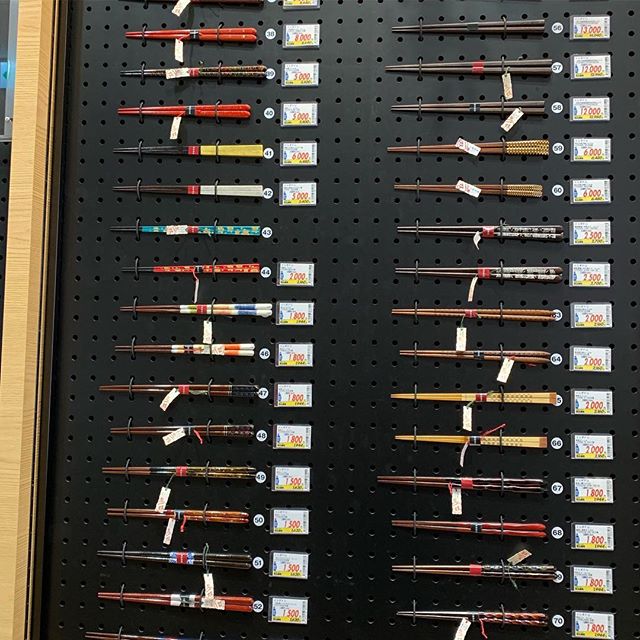 And I haven't even had a chance to take photos of some of the amazing kit they offer for making tea and coffee!
It's going to be hard to get through my time in Japan without filling my suitcase with local goods!