The number of Brexit related memes doing the rounds is impressive. Some are absolutely fantastic, but there's just so many of them circulating that it's hard to keep track of them all.
This one really hit home and yes, you could easily redo it to cover a lot of vacuous political promises not just Brexit.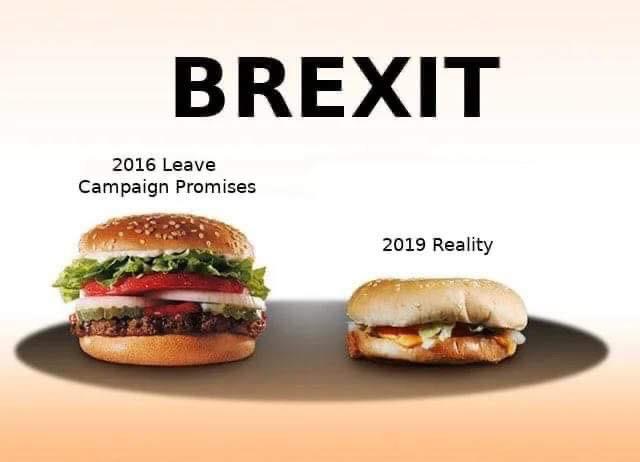 What do you think of it?