As I said previously I planned to use the current restrictions as a time to hone my cooking skills.
One cuisine that I've always liked to eat, but never been particularly good at making, is Chinese, so over the past couple of weeks I've been exploring it a little more. My sister gave me her copy of "Chinese Food Made Easy" and I also picked up a copy of Fuschia Dunlop's excellent "Every Grain of Rice" (thanks to recommendations).
The local supermarkets like Dunnes Stores and Tesco have Asian cuisine sections, but they're pretty awful and only stock a tiny number of things. I suspect they're aimed more at people who want to use prepared sauces and meals rather than weirdos like me who want to cook from scratch. Fortunately I was able to find a small specialised food shop locally which stocks a breathtaking array of herbs, spices, oils and more. Admittedly some ingredients are still proving elusive locally, but I know I can get them online if I cannot live without them.
So what have I been trying to cook?
So far I'm still finding my feet but I've been having fun while doing it. I'm also really enjoying the various aromas filling the kitchen which then waft around the house.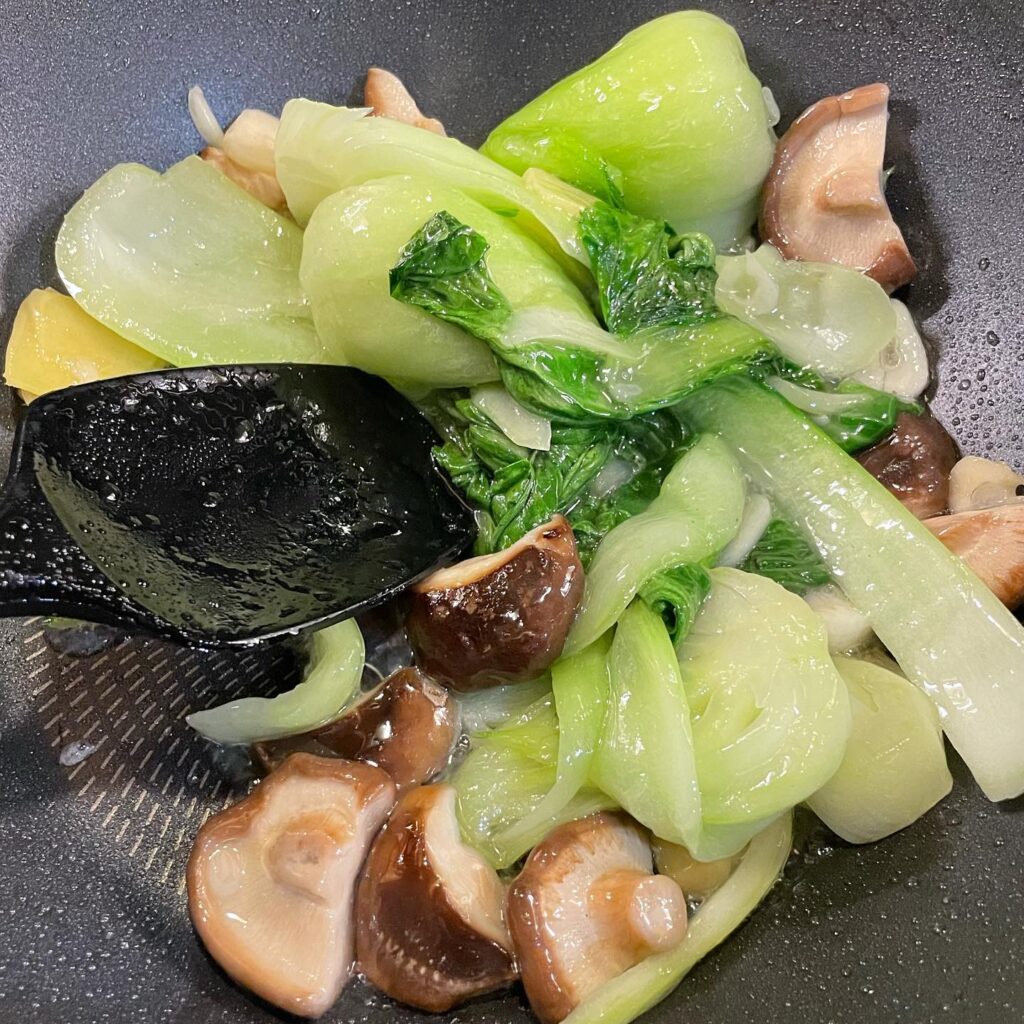 For the last few years I've often spotted bok choy (often called pak choi) for sale, but I never knew what you were meant to do with it. One of the answers is to stir fry it with some ginger and garlic, or even with some mushroom. It's a really tasty vegetable once you learn a few ways to do things with it.
I've been trying out various recipes from the couple of Chinese cookbooks that I have. Some of the dishes I've prepared have come together nicely, but others have been a bit of a disaster. But that's fine. As long as you don't give yourself food poisoning!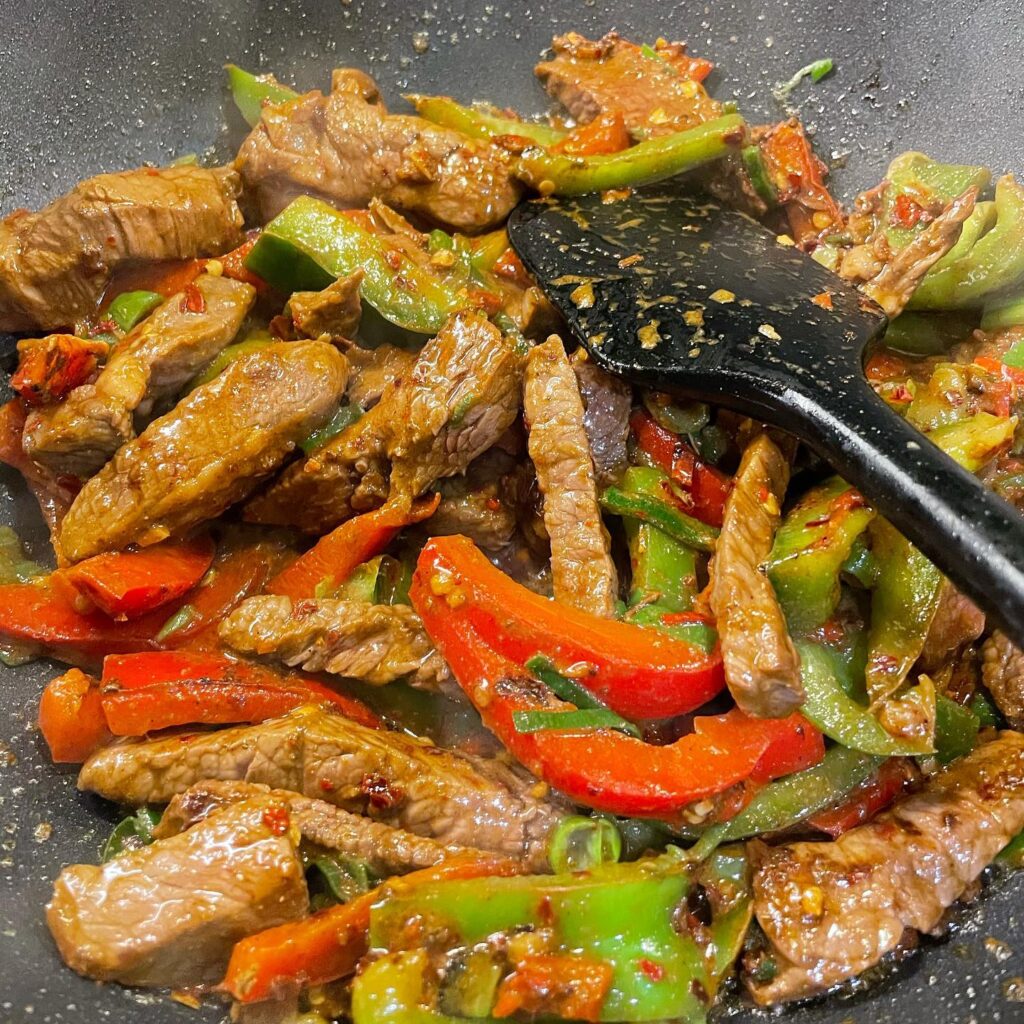 What's been interesting for me is learning about the different oils and sauces that get used.
Sometimes you start out with the recipe ie. "I want to make this", but other times it's the ingredients that drive the decisions. With me this happens quite a bit when I end up looking in the fridge and the cupboards and spend time trying to work out what I can come up with using what's in there.
Other times you get access to an ingredient and really want to do it justice. With me it's often wild game. I've got a couple of sources for wild game, but it's almost impossible to know when or what you'll get in advance. Last week, for example, I got some gorgeous venison.
So I did some venison dishes in a Chinese style (isn't the internet an amazing thing?):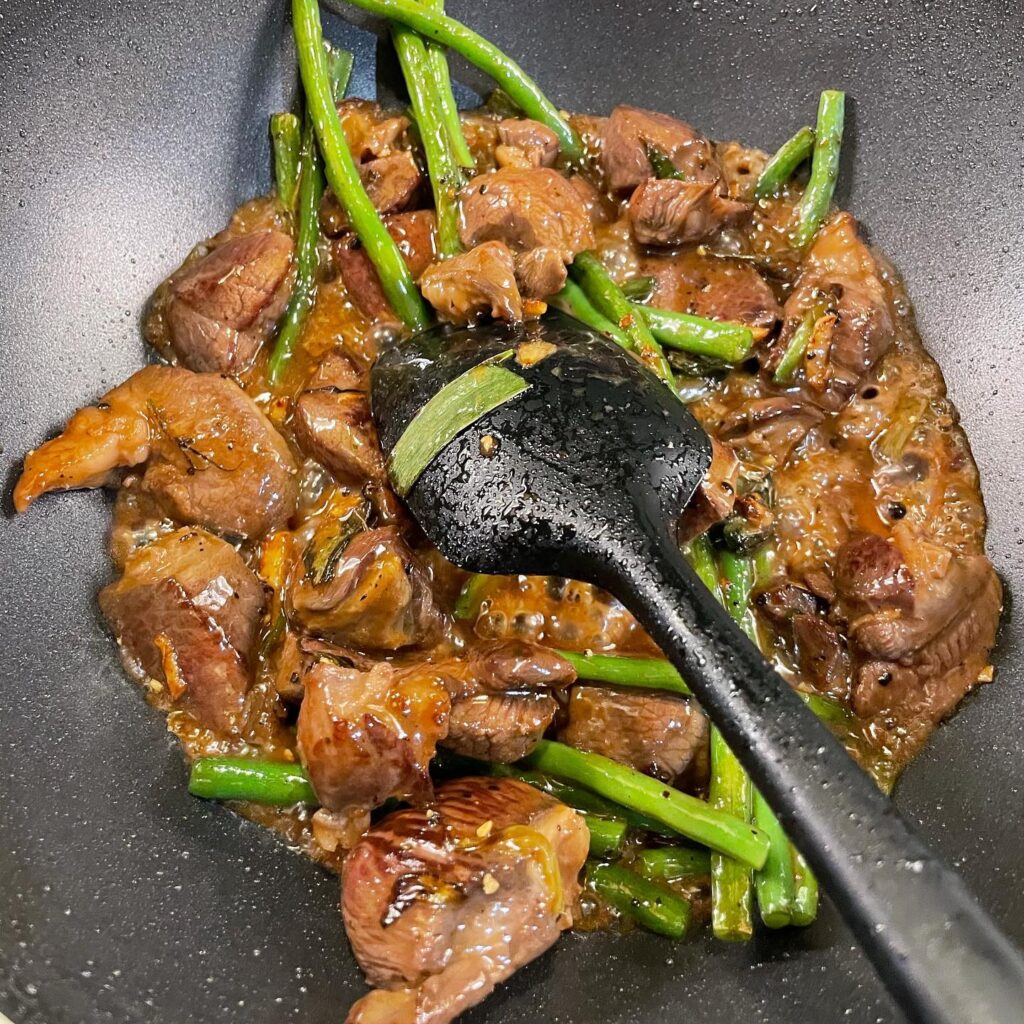 Other ingredients that I've been using a lot more are things like spring onions and ginger.
What I've found really interesting is how some simple ingredients can be so elevated with the right combination of spices and oils.
Also soy sauce to me had always been something that I put on food after it was cooked, so using it in the cooking this much has been a new experience. (Yes I had used it in cooking the odd recipe in the past, but not that often)
I'll keep trying out different recipes and ingredients. Cooking the same dish a few times definitely helps hone your skills – you learn from mistakes.
I still need to explore Italian and Indian cuisine more, but it looks like I'll have plenty of time for that!