A lot is being written today by people looking back on 9/11 10 years on.
The frontpage of Bing (if you switch to the US version) has this image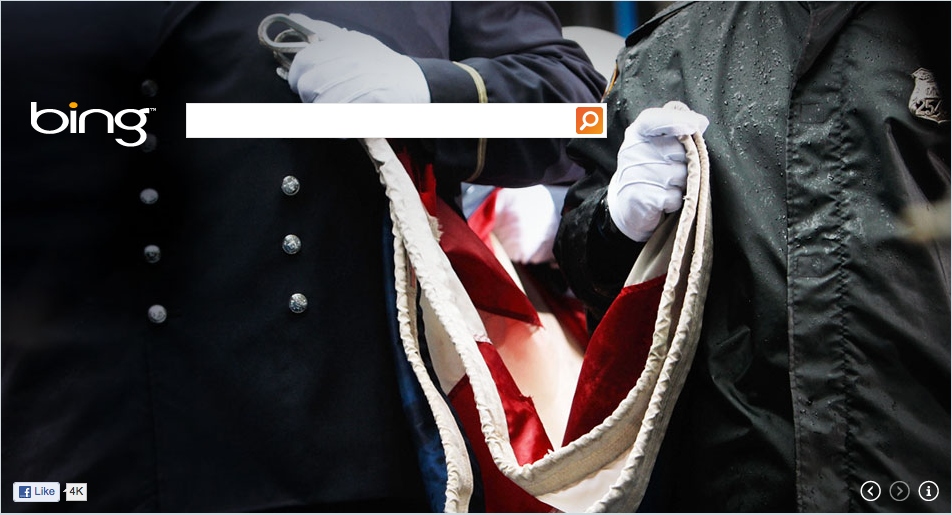 Seemingly the US version of Google also has something, but I can't see it from Ireland. (See this post for details)
I'm not going to add much to the discussion except to say that violence begets violence.
9/11 for people of my generation is probably one of the dates that we'll always remember.
Related Posts: