Yesterday afternoon I discovered where I'd left my camera charger. After wasting several hours ripping the house asunder it transpires that I left the damned thing in Cork.
After passing through the departures area and into duty free in Dublin Airport I found my solution!
The Hahnel Ultima is a really cool little device. It's a lot neater than the original charger that came with my Sony Cybershot T7, which I've always considered to be a clunky piece of plastic compared with the sleek lines of the camera it serves.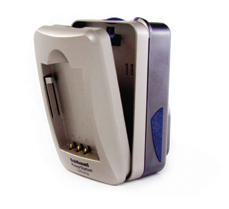 As you can see it's quite neat. Notice the removable plate. It comes with three different ones, so you can handle different battery sizes with ease.
What's really cool, however, is that it comes with US and Irish plugs 🙂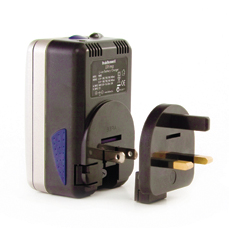 If you're in the USA you can plug it straight in, while in Ireland you simply slip the adaptor over it and off you go. And for those of us who have love affairs with our cars it also boasts a car charger!!
(I think I need to get my car cigarette lighter fixed first!)
So what could have been a disaster has actually worked out surprisingly well 🙂
Related Posts: