If you're old enough you'll remember the "joys" of getting online on dialup. I know I remember it all too well. Back then I was using Windows mostly and had to share the line with the phone, so if anyone wanted to make a phone call then my 'net connection would be disconnected.
While clearing out junk today I came across this odd bit of computing history - a USB 56k dialup modem.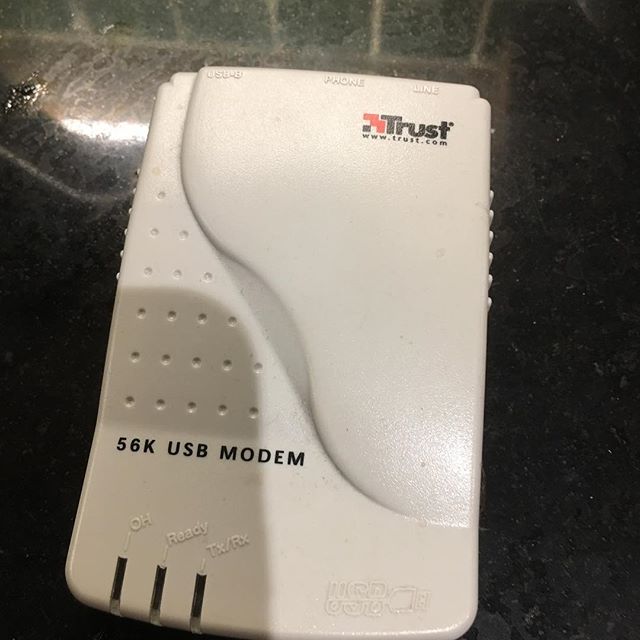 Bear in mind that a lot of laptops and desktop computers didn't come with modems back then, so these kind of things weren't that uncommon - especially if you had to connect to 56k dialup when you were somewhere that didn't have an ethernet connection.
Anyway it's been consigned to history, or at least my rubbish bin!